You're going to need the best digital gaming chairs to improve your gaming experience, but which one should you choose? Here's our guide on the best gaming chairs in 2023 that are worth the money.
We've come a long way from playing games for fun and leisure in the living room. Being hooked to an 8-bit console with limited saves and blotchy colors. The gaming industry is a billion-dollar business. It hold some serious vested interest of not just consumers, but big names in the tech world too. While you're hooked on the latest build of gaming PC may be powerful enough to help you play the latest titles in high-definition. There are also other needs we must consider. We need to be sure we are supporting that back and tooshy to maintain your physical wellbeing.
The sheer number of choices available when looking for a decent gaming chair can be overwhelming. The simple fact is that you cannot put an office chair in place of a dedicated gaming chair. Although both of them are essentially built for the same purpose. While office chairs usually maintain a low profile when it comes design aesthetics. Gaming chairs go all out with flashy colors and a mix of fabrics and cushioning elements.
Best Digital Gaming Chairs in 2023
An ideal gaming chair isn't just built to look the part but should provide your back, shoulders, and body frame the right posture. The popular choice among gamers is the racing car-inspired gaming chairs. But is it the absolute right fit in every case? More than just the look and feel the materials used in the best gaming chairs are what make it worth your hard-earned money.
Are you a die-hard Fortnite fan! Then the very first look at the RESPAWN series of official Fortnite gaming chairs will win you over. Being one of the more affordable digital gaming chairs, it is not studded with features. However, the aesthetics are exceptional and why you're going to grab the OMEGA-Xi in the first place.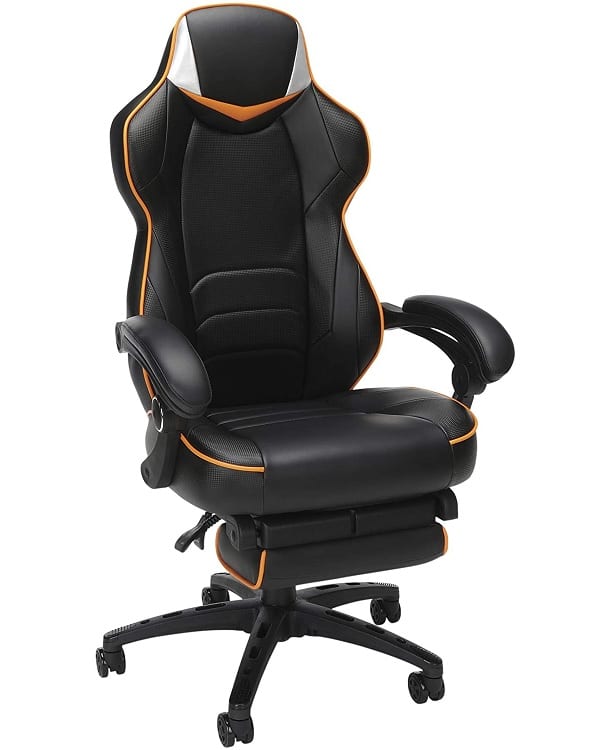 Pros:
Official Fortnite licensed gaming chair with embossed logo in the headrest.  
Mixture of PVC leather and vinyl makes it durable enough for extended use.
Adjustable headrest with a swing-out footrest brings added comfort.
Cons:
The fixed loop armrests cannot be readjusted for tailored comfort.
A longstanding name in the world of ergonomic chairs, this particular variant from noblechairs oozes quality all over. The noblechair Epic is built out of top grain leather that not only feels good to the touch, but looks stunning too. The adjustable back recline doesn't fall flat entirely, but just enough to bring comfort, along with the 4-dimensional armrests.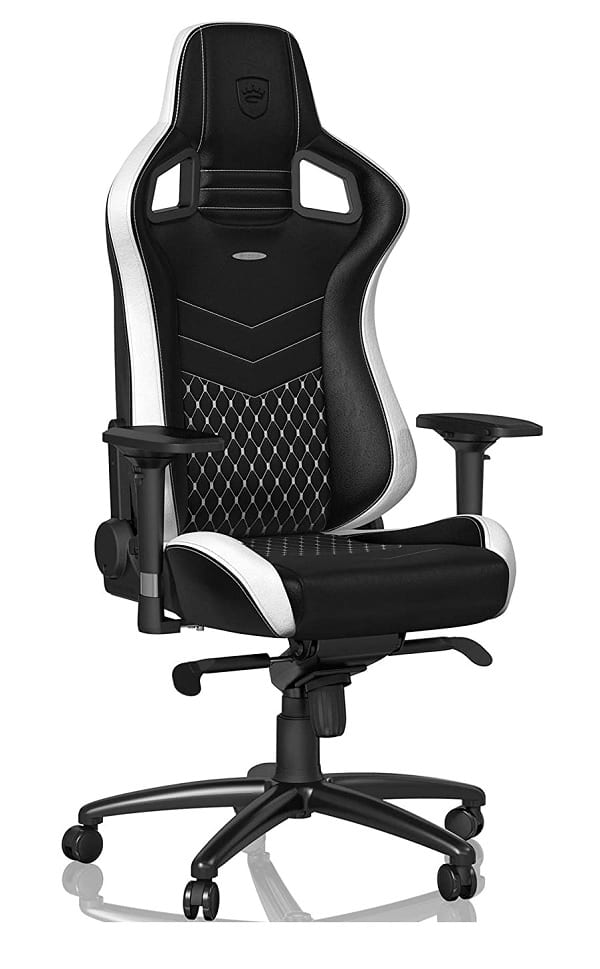 Pros:
Premium grade real leather with a molded foam cushion for supreme comfort.
Practical design that looks good even for an office setup with no bright bells and whistles.
Cons:
Comes at a premium price without a dedicated footrest like the cheaper options.
The Dowinx digital gaming chair comes with a rocking recline feature. It moves back to 180 degrees for gentle comfort, while the lumbar massager keeps the seat soft and comfortable. Finally, the sober colors add a bit of office-feel to the gaming chair, making it perfect for a formal setting. Making it one of the most universal usages and best gaming chairs of 2023 to get.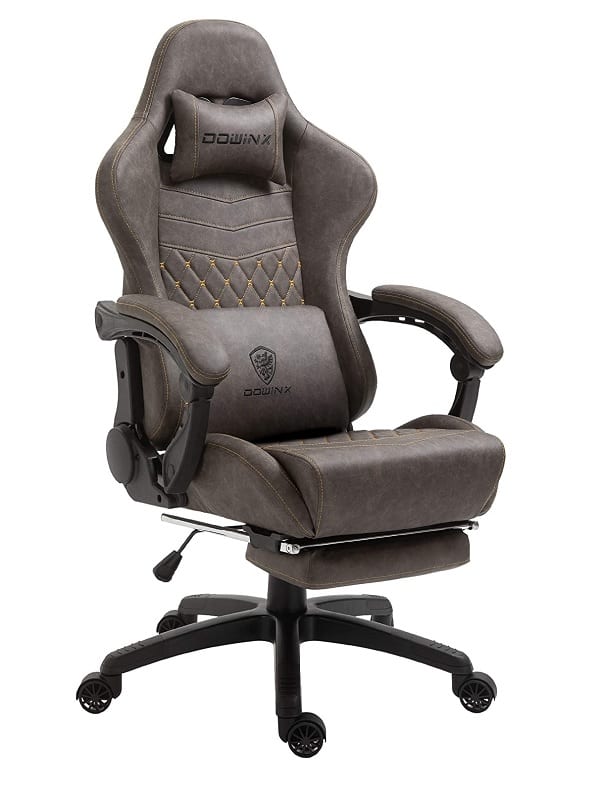 Pros:
180-degree reclining frame offers sleep-like comfort when required.
Built-in USB massager into the lumbar back frame for comfort seating during extended periods.
Built with a leg rest and a weight support of 350 lbs.
Cons:
Although the weight range supports heavy gamers, the armrests may prove to be a tight fit.
If you're aren't looking for a swivel chair and want an ergonomic couch-style experience. Then the X Rocker Pro Series H3 is the way to go. You get a premium lounging chair with a media experience built into the seat itself. The vibration motors built into the X Rocker Pro work in sync with the volume and bass channels.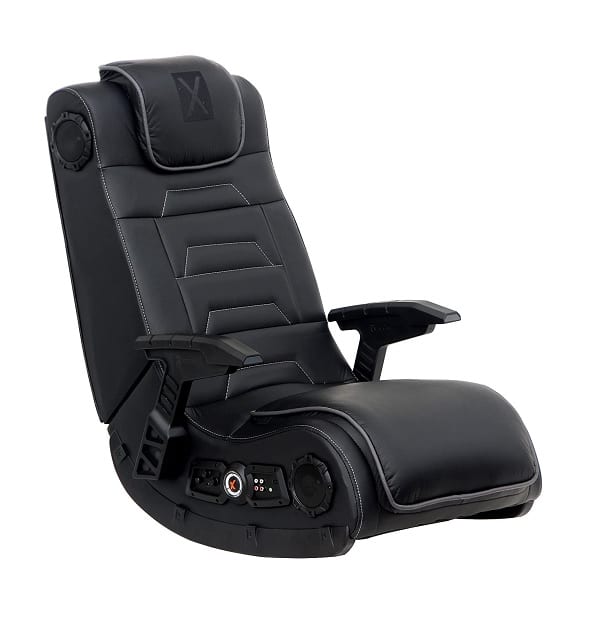 Pros:
A combination of 4 forward-facing speakers with subwoofers for a surround sound experience.
Compatibility with gaming consoles such as Xbox, PlayStation, Nintendo, and music entertainment systems as well.
Cons:
Little to no adjustability features on the rocking couch chair design.
The problem with most office chairs is they are too boring to be used for something as fun as gaming. However, this particular offering from Hbada stands apart. Designed with seated comfort in mind. The use of mesh material in the Hbada ergonomic chair for a breathable feel. While the extended headrest makes up for added head and lumbar support.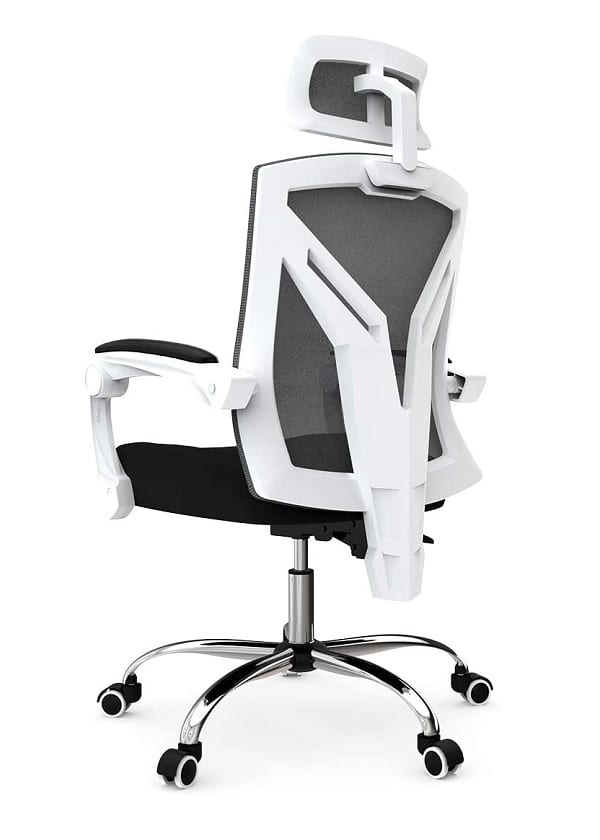 Pros:
Sleek design uses the principles of structural mechanics to bring long lasting comfort in a minimalist design style.
A maximum 150-degree reclining combined with adjustable headrest and armrests help you tailor to your comfort.
Cons:
Despite being breathable and comfortable, meash material is usually prone to tearing over time.
Final Words
Drawing inspiration from high-end sports car seat design, most of the digital gaming chairs listed above offer comfortable lumbar support and add cushion to the key areas of the neck and shoulders. While they can be differentiated on the basis of price, we've chosen to highlight them based on the unique features they offer. Which is the best digital gaming chair that is going to find a permanent home in your gaming den? Do let us know in the comments section right down below.