The best PC gaming chair is just the right ergonomic replacement you need to step up your game. Let's take a look at why you need a gaming chair in the first place and some of the best ones you can pick up right now.
Being able to pull out the gaming controller and just lodging on the couch is a great way to unwind. For most PC gamers, this isn't an option, since you're more comfortable on a chair while mashing those WASD keys. The problem with sitting upright for hours on a rigid chair directly translates into backache and a sweaty back, which is gross, to say the least.
Picking up a chair that is specially designed for gamers and their special needs has become a tradition. Offering a plush design, a lean and mean look, along with plenty of adjustments to finetune the chair to comfort. Do you really need to spend hundreds of dollars on the best pc gaming chair when you've got a stereotypical office chair lying around? Maybe no, maybe you are on a budget, maybe you were just waiting for the right guide. Either way, we got you covered.
Why PC Gaming Chairs Matter
Stylish Design – The general design of a gaming chair is inspired by racing car seats, which are built for comfort and performance. When you've chosen the right size, these types of chairs not only look stunning but offer long-term comfort. 
Comfort First – Generally speaking, the foam which covers the entire pc gaming chair is engineered for extra cushioning and comfort. Depending on the cost and brand you choose, you can expect it to be soft and satisfying even during an extended period of usage. 
High Adjustability – The key feature of a pc gaming chair is comfort, which comes with adjustability. With a decent quality gaming chair, you would be able to easily adjust the armrest height and the backrest angles. Allowing you to find the best position possible for your specific body type, the more expensive of a gaming chair you pick, the more adjustability features you can expect it to have. 
Best PC Gaming Chair to Buy Right Now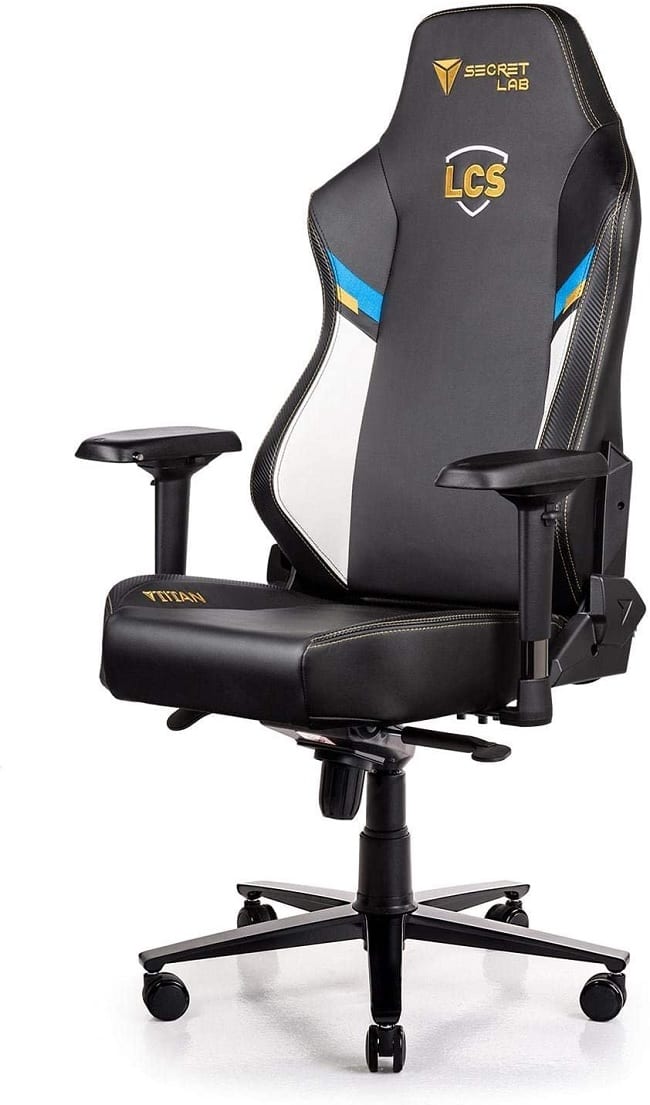 Specifications:
Seat Height – 19.5 – 23 inches
Max Load – 290 pounds
Dimensions – 29.5 x 27.5 x 57 inches
For gamers who have a certain amount of dough to spend on comfort while gaming. Secretlab Titan is going to be natural choice. Apart from feeling premium and looking the part too. This gaming chair provides top notch support for the entire upper body through complete adjustability, with proprietary 4D armrests, that can be easily tilted, raised, rotated, and lowered.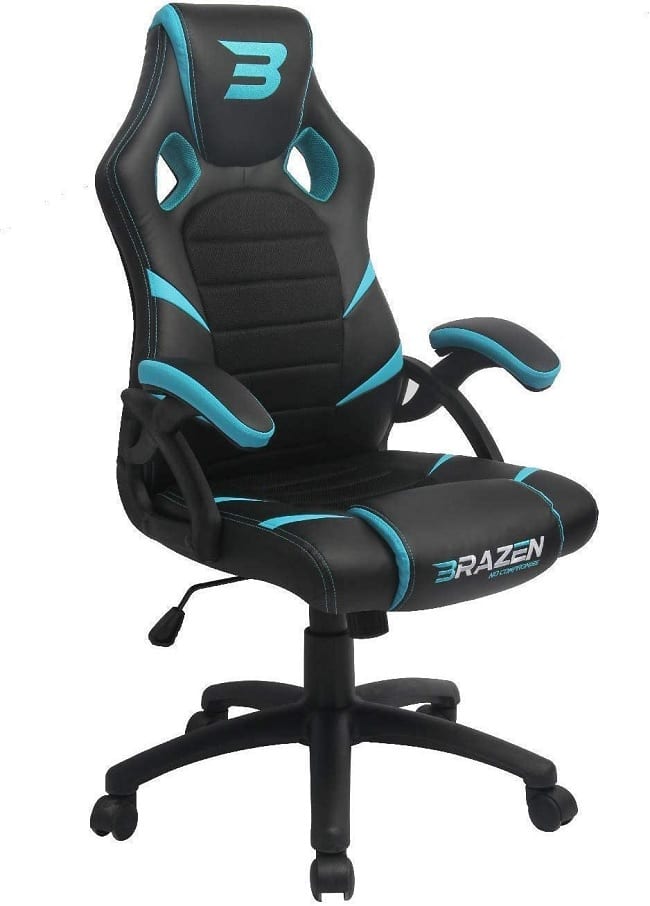 Specifications:
Seat Height – 20 – 24 inches
Max Load – 300 pounds
Dimensions – 28.5 x 23.15 x 14.41 inches
Cutting the cost should not mean you end up getting a subpar gaming chair. The Brazen Puma is the perfect example of just that mix. The combination of faux leather and mesh makes this gaming chair comfortable to sit on for hours. While no corners cut on the looks either, this chair is a great option for anyone. And has a bit more use for our shorter gamers as well.
Specifications:
Seat Height – 18.3 – 21.5 inches
Max Load – 330 pounds
Dimensions – 26.38 x 27.17 x 53.54 inches
Gaming chairs should focus on your health just as much as they do on the race car seat designs. The Noblechairs Hero does just that. Built with uPVC leather for a rich feel, yet breathable, the design isn't too over the top. It is subtle enough to blend into your home environment, putting focus on back support over everything else.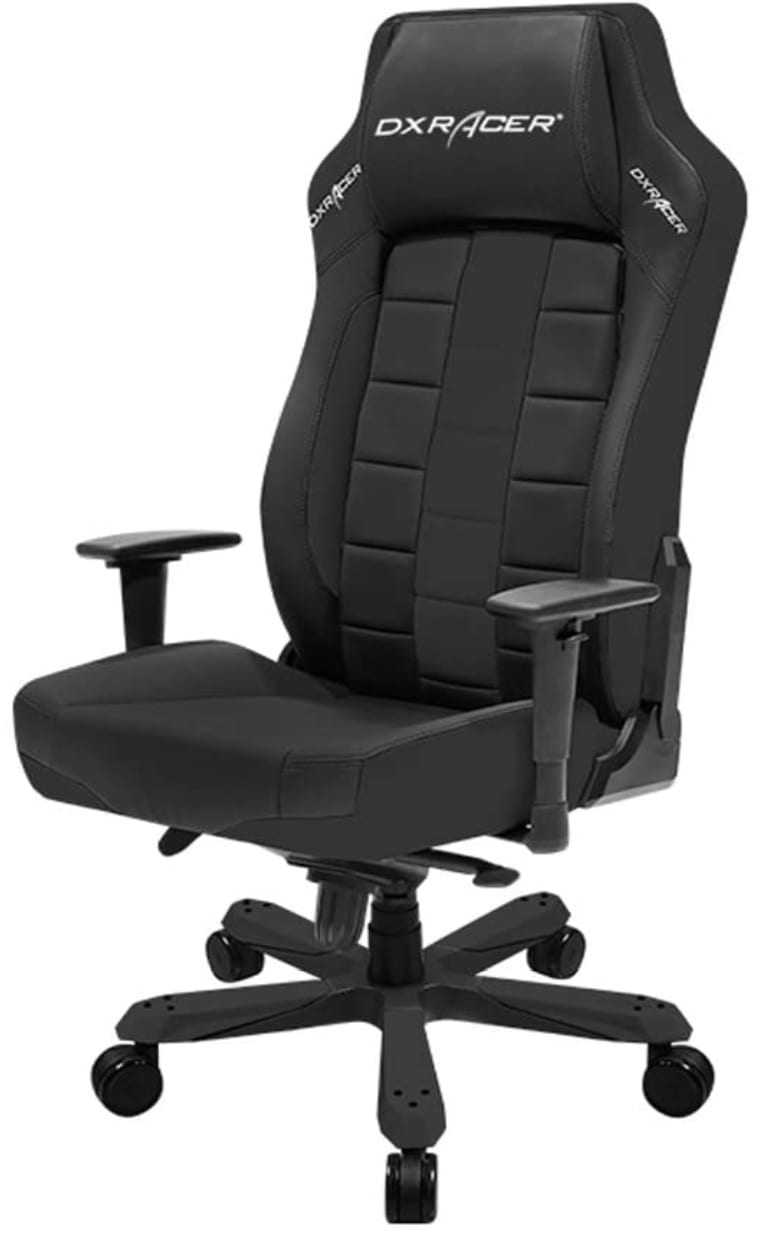 Specifications:
Seat Height – 20 – 24 inches
Max Load – 330 pounds
Dimensions – 24 x 27 x 51 inches
The bucket seat style of some of the best gaming chair contenders on the list is rivaled by the DXRacer Classic Series. This chair has plenty of room all over. One size does not fit all! The DXRacer brings a broader back frame with a cushioned headrest to help you stay at ease. It is crafted on an aluminum frame for durability and a lush premium feel it is a solid chair
Specifications:
Seat Height – 18.3 – 21.5 inches
Max Load – 265 pounds
Dimensions – 34.84 x 34.84 x 14.76 inches
After conquering the world of gaming PC accessories, Corsair is here to complete the set with T3 Rush gaming chair. With a soft to touch fabric constructed all around, the T3 Rush brings a revved up performance sports car seat design. You get a robust steel frame, built for adjustability with a wide reclining angle, armrest adjustments, and lumbar support.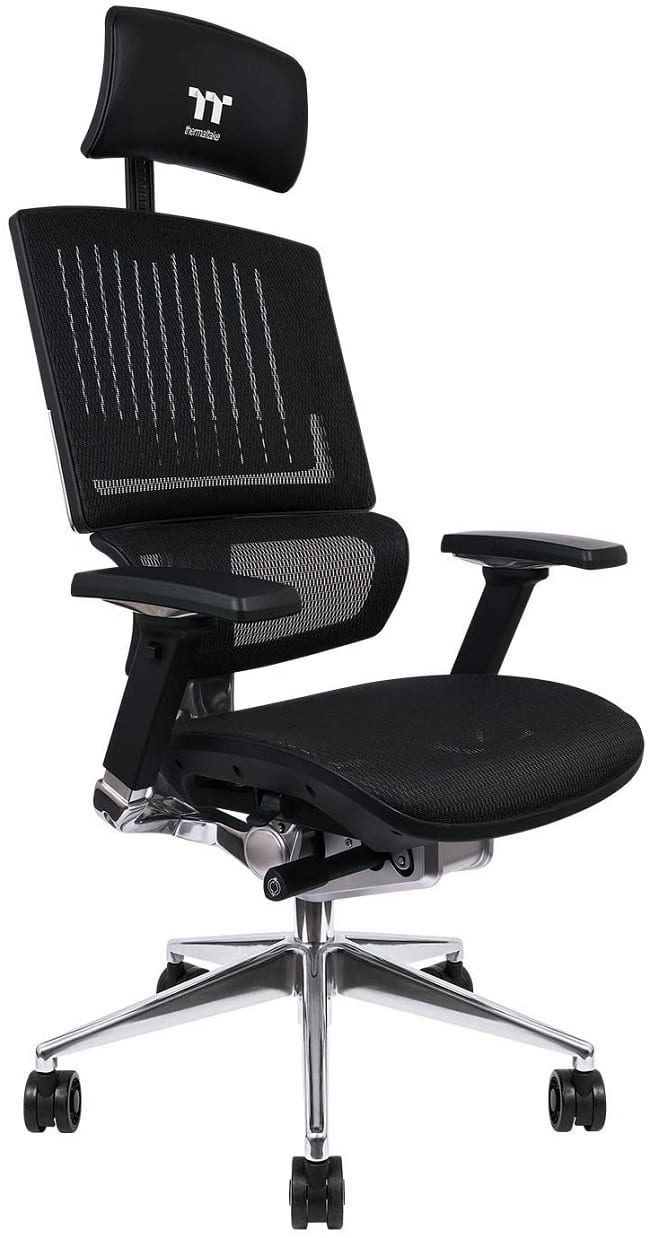 Specifications:
Seat Height – 18.7 – 22 inches
Max Load – 330 pounds
Dimensions – 28 x 25 x 46 inches
Defying the race car design gaming seats that almost every other brand has taken inspiration from. The Thermaltake sways away from it with a mature and bold gaming chair. The CyberChair E500 combines chrome and black colors. It is reinforced with weaved mesh for the seat cover and the back support for extended breathability. All while offering complete adjustment for the headrest, armrests, inclining angle, and more.
Specifications:
Seat Height – 17.3 – 21.5 inches
Max Load – 300 pounds
Dimensions – 19.8 x 20.5 x 47.8 inches
If the sleek look doesn't work for you. Maybe you'd rather pick a heavy-duty chair that makes no compromises on the build quality on a budget. Homall has just the product for you. You might not be too happy about the height adjustment of the heavy-duty gaming chair. However, the combination of premium fabrics all over and weight support of 300 pounds is worth the price.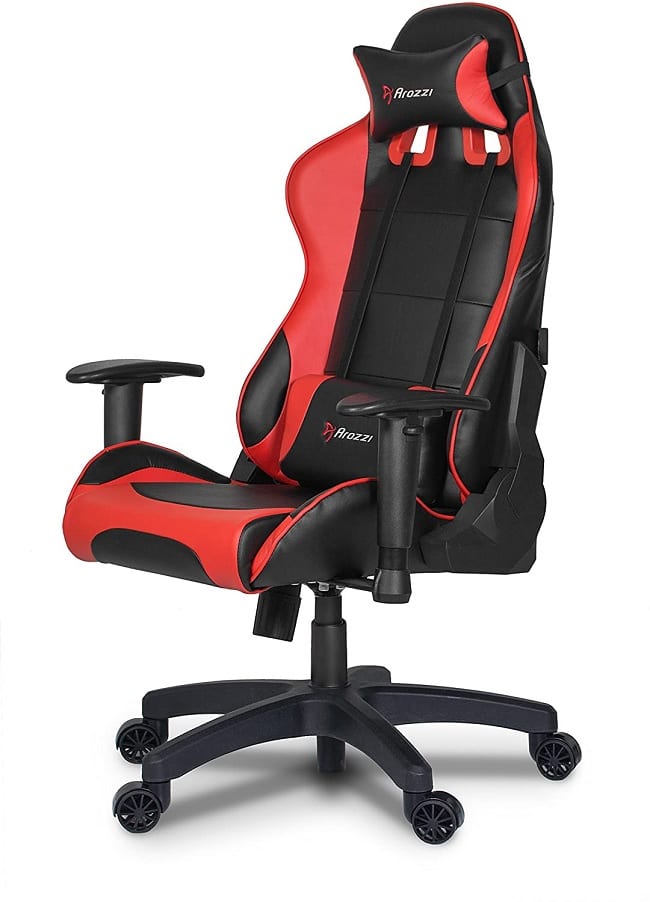 Specifications:
Seat Height – 18.5 – 21.5 inches
Max Load – 150 pounds
Dimensions – 19.29 x 18.7 x 48.62 inches
Seat Height – 18.5 – 21.5 inches
Max Load – 150 pounds
Dimensions – 19.29 x 18.7 x 48.62 inches
PC Gaming is serious business even for the younger ones these days. So that means they need the best PC Gaming Chair. The Arozzi Verona Junior is the right piece of equipment for them. It will keep their backs well-comforted as they spend hours enjoying the experience. Built for kids around 5 feet and shorter, the body sculpt offers a snug frame support. With the addition of back and head cushions for the extra bit of comfort and a stylish look.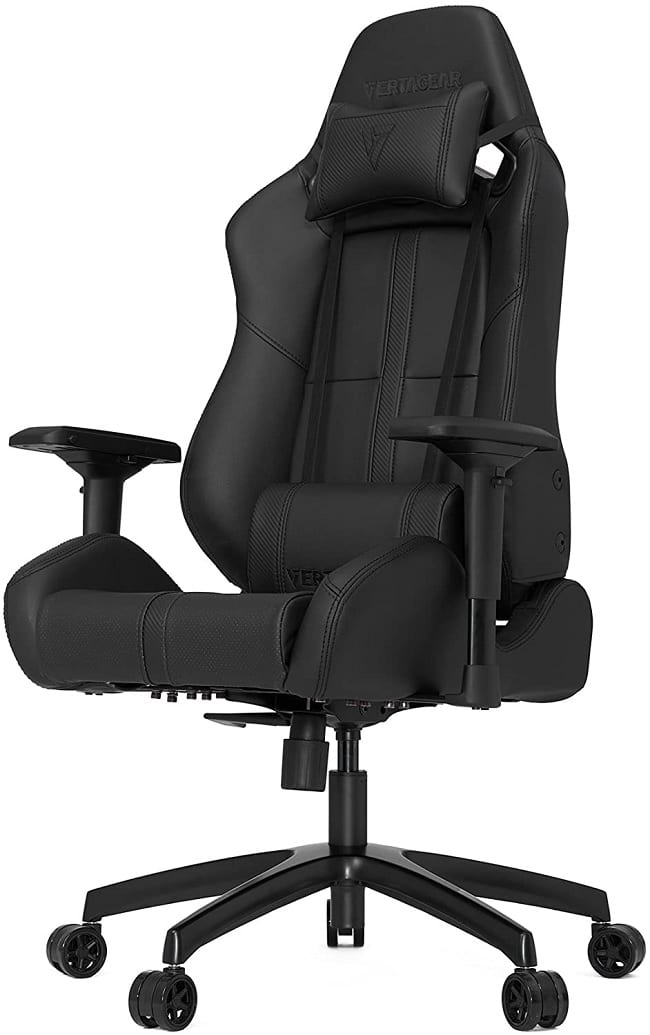 Specifications:
Seat Height – 18 – 21.5 inches
Max Load – 330 pounds
Dimensions – 24 x 28 x 54 inches
Another subtle choice for those who aren't fans of the racing stripe design. Vertagear SL5000 is aimed towards those who want to put back support first. The high customizability of the back recline, armrests, and headrest cushioned allows you to finetune it to your personal liking. This customization all while the stain-resistant PVC leather is soft and cushy to sit on for hours at a stretch.
Final Words
We've come a long way from playing 16-Bit games on computers that maxed out at specs that seem caveman-like today. Ever since the gaming industry has took off, so has the market for gaming accessories. For this reason you won't be short of options when picking the best gaming chair to buy. While we'd love to recommend a single gaming chair and save you the 5 minutes of reading. One size does not fit all. We've done our best to break down the hundreds of names in the category. These are the best of what we found and sorted them, so you can make a well-informed decision.
Are you finally going to upgrade from your menial office chair and swap it for something more worthy of the gaming console or gaming PC you have set up? Do share your thoughts in the comments section below.