Sports gaming is one of the biggest and most lucrative gaming genres in the world, with the big titles putting Hollywood to shame when it comes to success and revenues. Well known developer E A Sports are synonymous with gaming titles, none more so than their hugely successful soccer title FIFA.
Officially listed in the Guinness World Records as the best-selling sports video game franchise in the world, the FIFA series had sold over 325 million copies by 2021. Its latest iteration, FIFA 23, outsold the lifetime sales of FIFA 22 in only six months, proving the game continues to appeal to a growing audience.
Thanks to constantly improving technology, developers are able to produce ever more realistic sports titles, allowing gamers to put themselves at the centre of the action and enjoy an incredibly immersive and realistic gaming experience. From its detailed player animations to authentic stadium recreations, FIFA, like the very best sporting titles, gives players a level of realism and attention to detail that sets them apart.
Top-selling sports games of all time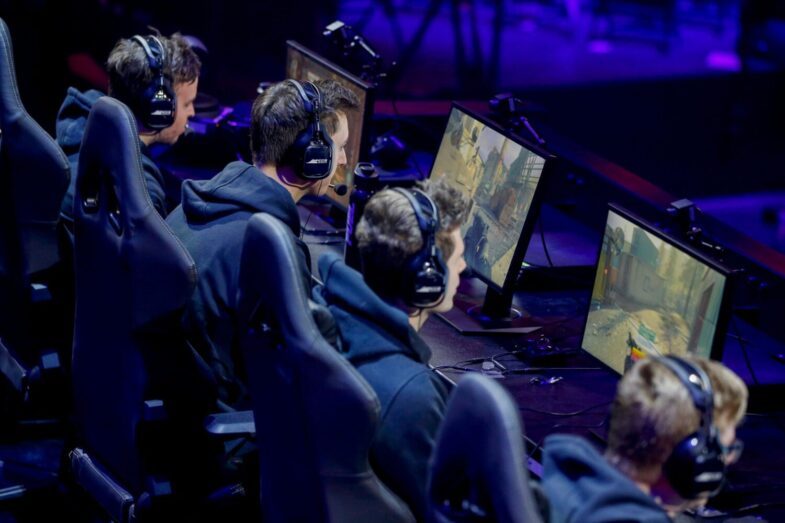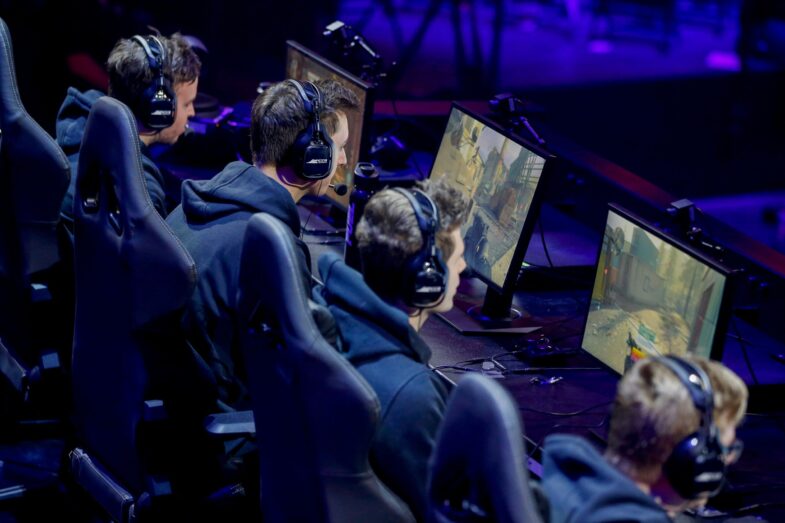 FIFA
Madden NFL
Pro Evolution Soccer
NBA 2K
Gran Turismo
WWE 2K
NBA Live
Tony Hawk's
Tiger Woods PGA Tour
Football Manager
Whether it's the NFL, NBA, NHL, UFC, motor racing, golf, soccer or any other sport, video games have the power to bring gamers sporting fantasies vividly to life. Maybe you want to take the Dallas Cowboys all the way to the Superbowl and prove those NFL lines wrong, or play alongside Tiger down the 18th fairway on a Sunday. Whatever your dream, today's latest titles make it possible. But how do gaming companies promote their new game releases, and what are the different marketing channels and tactics they use to create hype and generate sales?
Social Media
Social media is one of the most popular and effective marketing channels for gaming companies to promote their new sports game releases. Social media platforms, such as Facebook, Twitter, Instagram, YouTube, TikTok, and others, allow gaming companies to reach a large and diverse audience of potential customers. They also enable gaming companies to showcase their games' features, graphics, gameplay, modes, characters, and more through videos, live streams, stories, reels, posts and tweets, etc.
The use of social media also helps build a loyal fan base and community around their games and brands. The sharing of development news and upcoming game updates also allows companies to receive feedback and insights from their fans and utilise their knowledge to produce a better product and create a buzz come release day.
EA Sports has over 23 million followers on Facebook, 6 million on Twitter, 12 million on YouTube, and 5 million on Instagram. They cleverly use social media to promote new game releases by posting regular updates on a game's development progress, features, gameplay trailers, ratings reveal, cover stars reveal and more. They also engage with fans by asking them questions about their favourite games, conducting polls and quizzes, and hosting giveaways and contests.
Mobile Ads
Recent research has proved that mobile gamers are more open to ads than users of other mobile apps. Technology has allowed developers to utilise a whole host of options when it comes to mobile ads, including standard native adverts to interactive ads. And with gamers playing more on more on mobile, these ads provide a highly targeted approach to a receptive audience.
Twitch Streaming
There are multiple platforms for gamers to watch streamers play their favourite video games, but the current King is Twitch.tv. Purchased by Amazon in 2014, the streaming service is accessible on a variety of devices and broadcasts real-time gameplay to gaming fans around the world, making it the platform with the biggest influence on the gaming industry.
Twitch Facts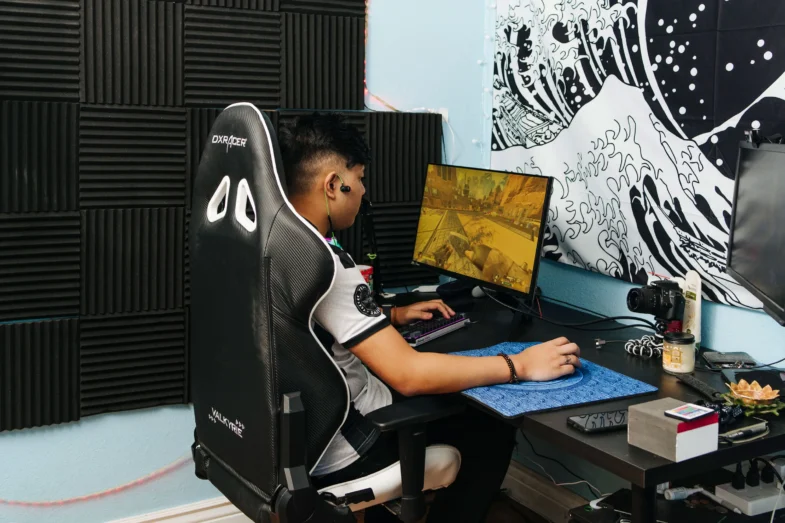 Twitch has 31 million daily active users
Twitch accounts for 70% of all ESports viewing
Over 100 million people have downloaded the Twitch app
72% of Twitch users are between the ages of 16 – 34.
Sports games are the second most watched category on Twitch, with FIFA 22 the most watched sports game of the year in 2022, with over 211 million Hours Watched. In terms of marketing, games companies have two options:
Advertising
Starting/Sponsoring a stream.
Madden NFL has a Twitch stream all of its own that boasts 548 thousand followers, while EA sports FIFA has over 2 million. A Twitch stream allows daily interactions with fans and provides valuable data and insights for developers. It also gives them year-round exposure as well as direct access to fans, making it easier to target them when new titles are launched.
Popular Sports Stream on Twitch
FIFA 23
NBA Madden 23
NBA 2K 23
Rocket League
Chess
Influencers
Online influencers have large and loyal followings on social media and other online platforms such as Twitch, and used correctly, they can be a key marketing channel when it comes to launching new titles. Their opinions and game ratings can have a huge influence on their many followers and their positive reviews have the power to make a game a huge success. By utilising influencers, companies can get their game in front of a readymade and receptive audience, allowing them to grow brand awareness and boost anticipation for upcoming title releases.
YouTube
YouTube is home to a worldwide gaming community with many popular gaming channels boasting millions of subscribers and provides marketers with a great way to promote their games to a highly targeted and receptive audience.
It is still regarded as one of the most effective marketing platforms when it comes to gaming, and remains a go-to destination for players eager to watch games, pick up tips and tricks, catch the latest gaming news, or see a sneak peek of upcoming releases.
Competition
Revenue in the Video Games market is projected to reach US$384.90bn in 2023, with a projected market volume of US$521.60bn by 2027. Incredibly, the number of gamers is expected to hit 3.10bn users by 2027. Those figures are guaranteed to attract ever more competitors into the market, all eager for a share of the lucrative spoils. That increased competition will continue to drive innovation in the industry, not only in game design and technology but also in game marketing.