Battlefield is one of the biggest and most well-known shooter franchises, but it has been two years since the release of Battlefield V and fans are after something fresh. Battlefield 6 is the next installment in the series and its set to take the most impressive aspects of the series up to eleven. From what we've seen so far, we can expect huge battles with Battle Royale-like player counts. Details are a little thin on the ground (We're not even sure if it's going to be 6 or VI…) but information is starting to come out about the new title. Despite the lack of official announcements, there is quite a bit we've already figured out about the upcoming Battlefield title. This is everything we know so far about Battlefield 6:
Everything We Know About Battlefield 6!
A teaser for Battlefield 6 has been shown off that has given us an early glimpse into what's in store. Battlefield games are famous for their large sprawling matches, running long with huge player counts. Large team games feel inherently different from those you'll find in a Battle Royale, and other big shooters like Call of Duty largely stick to the BR format or smaller teams. Battlefield 6 looks set to continue pushing player counts, at least if this first teaser is anything to go by.
This brief tech demo is what we've seen so far. This does partially line up with some leaks though. It looks like destruction and dynamic collapsing scenery will be featured. This adds both an extra bit of realism and some big possibilities for dynamic strategy. A few leaks have centered around the increased player count this time around too:
Maps built for that many players are going to feel very different. If the scenery and buildings are as destructible as they are here, the experience of a full-on 128-player-war in Battlefield 6 is going to be impressive. The game is running on significantly improve hardware since Battlefield V, so we can expect this type of a jump.
Battlefield 6's Setting
The Battlefield Series takes inspiration from across history when it comes to its setting. The two most recent games have revisited the two World Wars, well-worn territory for shooter games but Battlefield managed to give each a unique edge. What can we expect next time around then?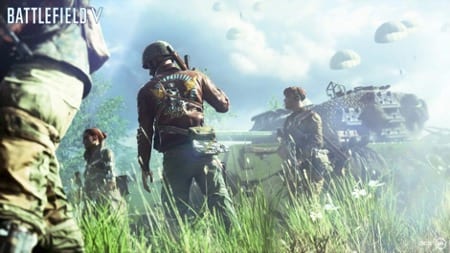 We don't have specific confirmation on what time period or wars Battlefield 6 will be covering. We don't even know that it will be focused on a specific period or theme. The clips showed off so far reused models from Battlefield V, purely as a placeholder. So that doesn't give us much of a clue. Trying not to make too many leaps, we can probably rule out the game featuring exclusively World War content.
The First and Second World Wars were the last two games, so they probably won't just repeat it despite the placeholder models used. Newer conflicts are avoided for big games like this so for obvious reasons, so we're left with a smaller pool of source material. Anything before the First World War is more remote in popular culture. While a Battlefield take on the Napoleonic Wars would be pretty fresh, the series is unlikely to go for something that far out of the general audience's comfort zone.  
In the absence of particularly grabbing conflicts in popular culture, we might be looking at a semi-futuristic setting again, or we could be looking at a more mixed campaign. There have been some teases about Battlefield 3, which was the last game to take a more futuristic approach.
What's the Battlefield 6 Release Date?
Of course, the most important question from Battlefield 6 is when can we actually play it? We don't have an official release date yet, but we do have enough information to make an educated guess.
Dice's other major title, Star Wars Battlefront II has been concluded in 2023, so we can be fairly confident that a lot of development resources have shifted to Battlefield 6. An earnings report call from EA has let us know that Battlefield 6 is going to be released in the 2023 finical year, so between April 2023 and March 2023.
That doesn't narrow it down too much, but we can reasonably say the first half of 2023 is ruled out. We're most likely looking at the holiday season 2023. This time of the year is roughly when Battlefield 1 and V released. So there's decent precedent for Battlefield being EA's big Winter release in late October or November.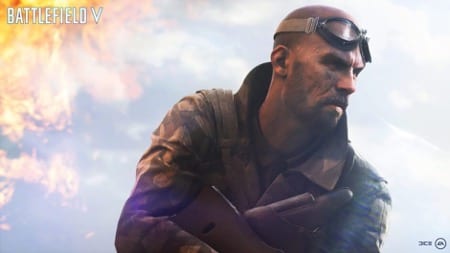 What Platforms Will Battlefield 6 be on?
Battlefield 6 is under development for next-gen hardware on console. We can expect it to release on the PS5, Xbox Series X, and PC. It'll likely be cross-platform, so it affects your choice between the two. Given the tech demo shown off and the release window, we can likely rule out a PS4 and Xbox One release. However, the sales of the new consoles might decide whether a down-graded last-gen port is produced too. A Switch release is unlikely too, given the console's power and the kind of shocking fact that no Battlefield has ever ran on Nintendo hardware.
Barring any ridiculously expensive exclusivity deal, we can bet it on Battlefield 6 releasing on PS5, Xbox Series, X, and PC. We'd say it's a sure thing, but it feels like no publisher is off-limits from Microsoft's shopping spree!
When Will We Know More?
It is still pretty early for Battlefield 6, but we might be hearing a little sooner than expected. The Battlefield Twitter account has been gearing itself up for something big recently. It went offline and some developer accounts released several cryptic teasers. It all centered around Battlefield 3, but if this was actually related to Battlefield 6 is up for debate. The Battlefield Twitter is back to normal, but we might see some more news sooner than expected!