You're going to need the computer set on the best CSGO Settings to make the most out of the hardware and boost your gaming performance. Here's a guide to tweaking the settings in CSGO to perfection.
The world of gaming has been evolving day by day, Counter-Strike, a game that is very well known in the community, has also been growing, and with the latest and greatest of the FPS shooter, CS: GO has once again been one of the top eSports titles that people look forward to.
With that said and done, if you've got a new PC or a Laptop and are looking into CSGO gaming but don't know which graphic settings or peripheral settings for gaming on or are struggling with performance, then this article is for you.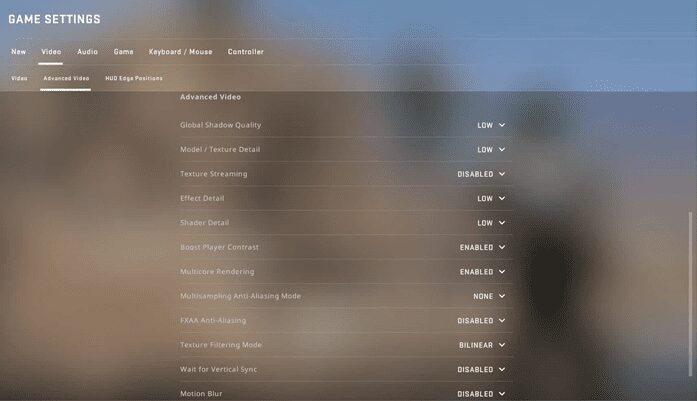 Before diving right into the settings, there are some extra things for you to consider:
Your PC/Laptop Capabilities
If your computer has a mid-tier graphics card and expecting to game on 120+FPS with 4K graphics, forget it. That graphics card isn't meant to game on such quality. So, keep your expectations reasonable and tune your CSGO settings to low or medium at a 1080P resolution for a comfortable gaming experience.
Whereas if you have a beefy computer with bleeding-edge hardware, then all the power to you and game on the most extreme settings you can find.
The display's refresh rate and aspect ratio
Remember to look at what your display is capable of, if your computer is pushing 120+ frames and your display panel is refreshing at 60Hz, you're missing out on the extra frames that your computer is producing. Hence, for a better frame rate experience, get a display that can refresh ideally at 120Hz/144Hz or more. The aspect ratio is entirely a different topic, and if you're going pro, then a 4:3 ratio panel would do you wonders.
Consider your peripherals
Though this can vary from individual to individual, there still is a chance that getting a better mechanical keyboard and the right DPI range mouse can help improve your gaming experience by a lot.
Battery Backup
For the laptop players out there, one more thing to consider is the battery backup, and the more frames your computer pushes out, the less battery life you're going to get. Therefore, keep your expectations grounded or plug into the wall.
Note: Getting yourself beat by noobs and spoiling your gameplay isn't a fun time. If you're struggling with performance, you might want to consider getting the graphics textures to a lower setting or playing at a lower resolution for that sweet-sweet 60 FPS gameplay.
In Short; These are all the best CSGO settings that we recommend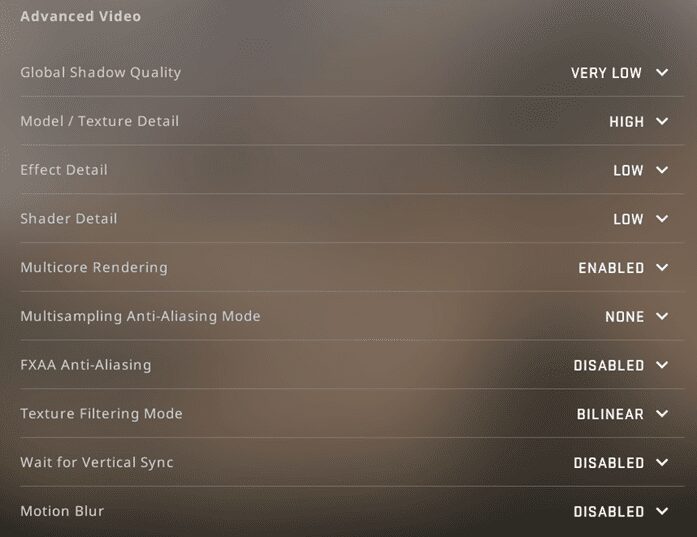 Display settings – 120+Hz refresh rate, 4:3 aspect ratio
Mouse settings – A right mouse with a spectrum of DPI sensitivity options
Keyboard options – An excellent mechanical keyboard that feels comfortable
Graphics Options – At minimum 60FPS target and recommended 120+ FPS options. (This can mean turning your texture and resolution settings to low)
Video Settings in CS:GO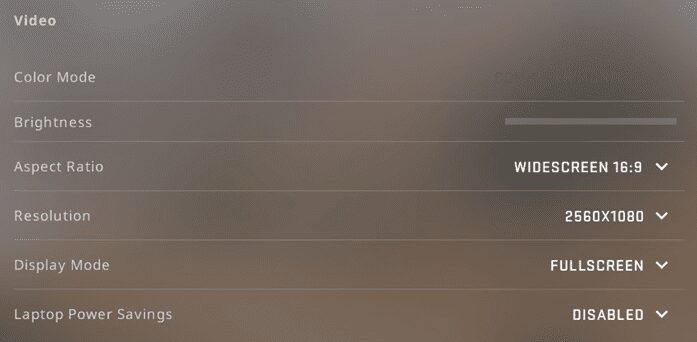 The primary settings you can change are the bets CSGO settings for video. The aspect ratio can become a fundamental piece of any match. A couple of players lean toward standard 16:9 displays, while most professional players get comfortable with 4:3 displays for the extra screen information. The 16:9 aspect ratio will give you a greater field of view, and you will have the choice to see a more significant fragment of the ongoing match.
Note: The 4:3 Aspect ratio will widen the character models and make the target easier to hit. For a shooter game is the most crucial feature to look out for. The small loss in the field of view won't be an issue as our eyes tend to be focused on the crosshair present in the middle of the screen.
Best CSGO Settings for Keyboard
There aren't many options for changing or adjusting in the keyboard department, and leaving it stock or mapping some extra keys is the way to go.
Note: Upgrade to a mechanical keyboard so that your gaming experience is better.
Mouse eDPI Settings
The DPI settings are also among the most crucial factors that affect gameplay and allow you to have better aim control. Generally, the standard mouse speed you're used to is the best option to go for. It tends to be comfortable and allow you to have more kills. But, if you are gaming at really high DPI options, consider lowering the settings as with more experience, a lower DPI set would make you a better player with a better aim.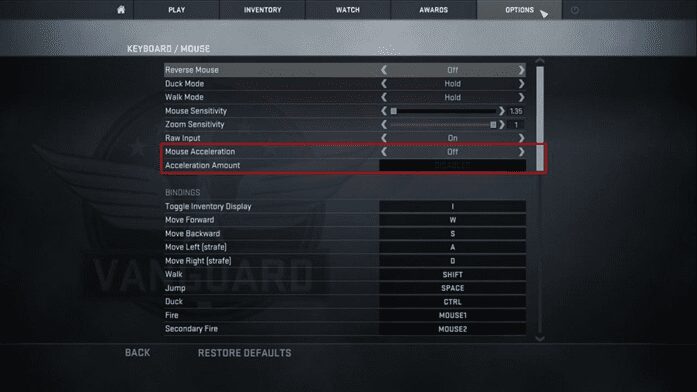 Now, what are DPI and eDPI?
– DPI or Dots Per Inch is the measure of resolution, and your mouse uses it to track its path when moved, resulting in the cursor being moved.
eDPI, however, is known as Effective DPI, which is your in-game sensitivity multiplied with your current mouse DPI
In Short; In-game sensitivity * DPI = eDPI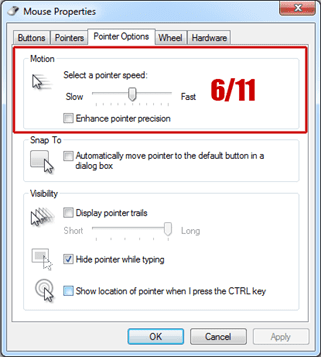 Note: Windows sensitivity should be 6 for this to work. If a different Windows sensitivity is applied, use this eDPI calculator and use it to find your eDPI.
The average eDPI ranges from 500 to 2000, depending on the playstyle. Anything above or below that isn't viable. So, consider changing it to match the given values.
Audio Settings
Audio plays a vital role in improving any gaming experience, and CSGO is no different. Here audio can make or break your game as knowing where the enemy is critical. Visuals and audio feedback such as footsteps and other environmental effects can help determine the enemy's position! Resulting in a victory for your team.
Therefore, we recommend good headsets with a 7.1 surround setup, which you should get yourself no doubt. Remember, most casual gamers skip the audio experience and, in turn, lose due to it. So, invest in a good headset for all your gaming and entertainment needs.
Some other things to consider
Set your shaders and shadows to low as that would remove shadows from the map. Decreasing the quality a bit, but in turn, providing you precise enemy character models.
Always remember to get some aim training in, and you could do that here.
Pro's CSGO Player Settings
If you are curious about what some Professional CSGO settings are, check out our section on some of the top players. Top players like ZyWOo, S1mple, Device, Elige, and others. Maybe start with some of their settings and based on what you learned here in this article adjust to your desired preferences. They are pros for a reason and no need to reinvent the wheel!
Final Verdict
There is no hard and fast rule for any settings. The comfort spot is different for everyone. With that said though starting with the above settings are a great base to start and work with. You could get adjusted to your settings by tweaking them and with enough practice maybe even reach the top.
Finally, no game is worth breaking stuff over, and games are meant to be fun and not irritating. So, don't worry if you lose a match or two and keep enjoying the game. We hope we might have given you an excellent baseline to start with and excel. If you have any questions regarding the options and settings we have used or add something of value, do reach out to us in the comments section.