From LPL Underdogs To Worlds 2023 Rivals!
Suning was established as a League of Legends esports organization in late 2016. The team has initially participated in LSPL region, which is China's second pro league, but they soon qualified in the first one – LPL. Yet professionally, Suning didn't find any major success until 2020, when their team finally "clicked" together.
In all of their splits, Suning has always finished around the middle of the Chinese ladder. They have struggled with adapting to the meta, catching up to other teams, and overall poor performances. But the individual talent of the squad has never been in question. And in 2023 it finally found its way on the surface.
At the 2023 League of Legends World Championship, Suning showed who they really are. They beat the best European team G2 Esports multiple times, and conquered Group A, finishing on the first spot. Their way of winning might not be the cleanest, but they manage to find victories where many think there aren't any.
Suning doesn't play the most active League of Legends games. But they're able to catch their opponents off-guard, capitalizing off of their mistakes. The discipline in their decisions just highlights the dedication they have for international success. Sunning proved to be one of the scariest teams at Worlds 2023, despite being considered a "dark horse" team. That only fueled their drive!
Click To Go To Your Favorite Gamer
Suning Gaming Roster Players
Top: Bin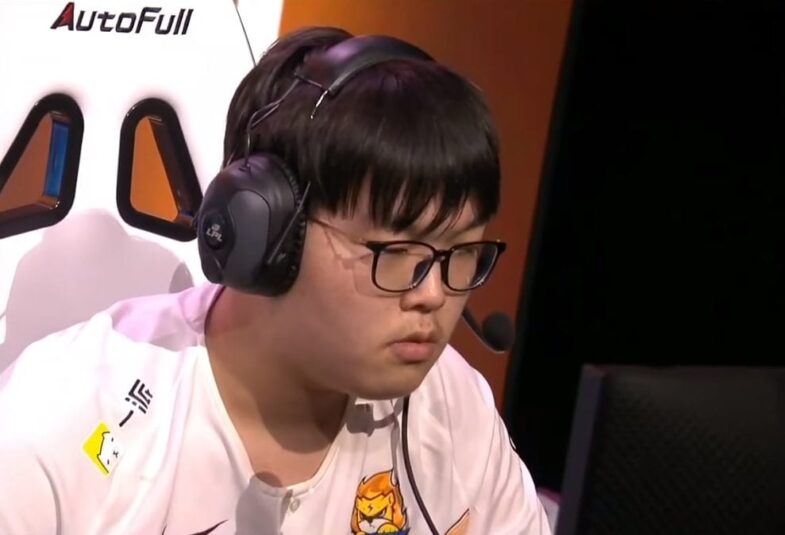 Chen "Bin" Ze-Bin is one of the newest additions to the power of Suning. He joined the main squad at the beginning of 2023 and was instantly met by a lot of positive feedback by Suning's fans. Bin's top lane plays are incredible to witness, with a lot of mechanical flavor and world-class taste.
Bin has also some fantastic records when it comes to his performance in the role. Statistically, he is always at least 9 CS ahead of his opponent at the 15-minute mark, 400 gold richer, and 400 XP in plus. These numbers have stayed relatively the same at Worlds 2023, where Bin has managed to sneak a win against almost every other top laner.
Bin is also known as the best Irelia player. He locked her in at the League of Legends World Championship 2023 too; and massacred Machi Esports with his fancy blade dancing. In that game, he finished with 7 kills, 2 deaths, and 5 assists, with notable solo-kills against PK's Jayce. Bin is one of the youths who can create history for Suning!
Favorite Champions:
Pro Gear:
Mouse: SteelSeries Rival 3 Wireless
Keyboard: Razer Huntsman Elite
Mousepad: SteelSeries QcK (XXL)
Monitor: Alienware AW2521HFL
Chair: Secretlab OMEGA
Jungle: SofM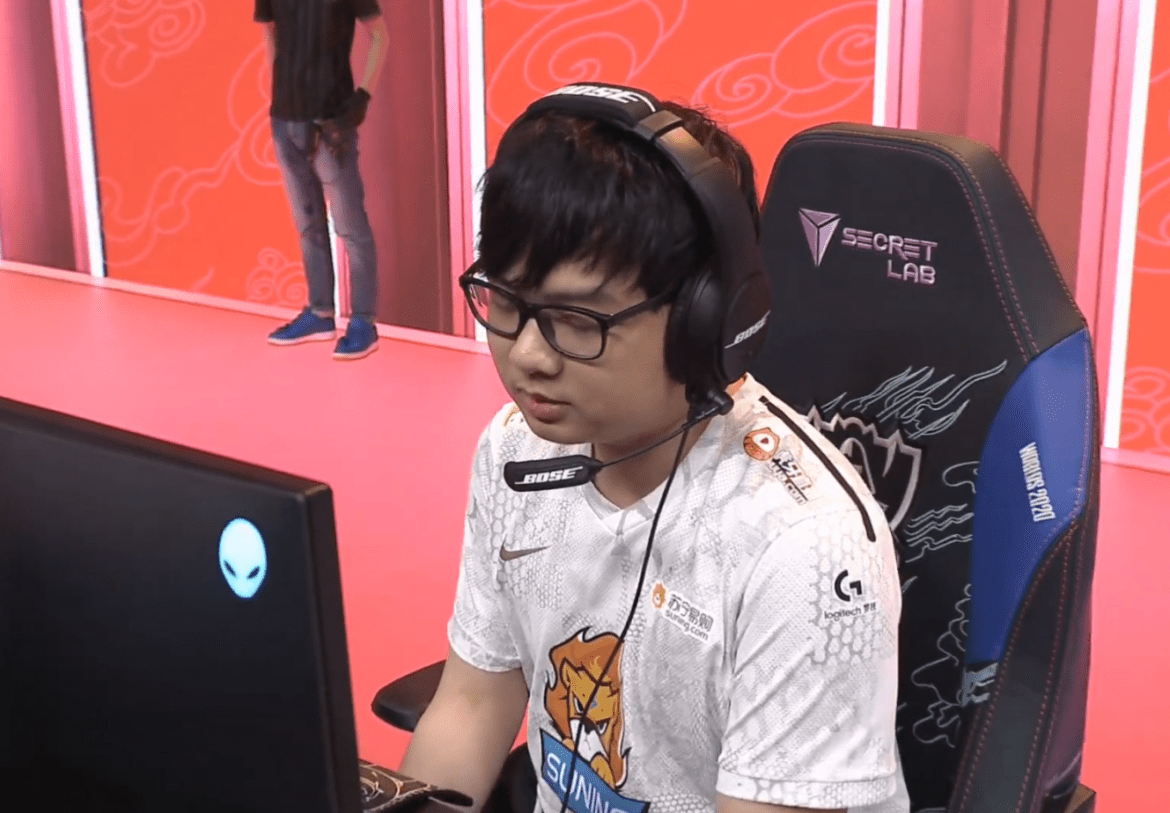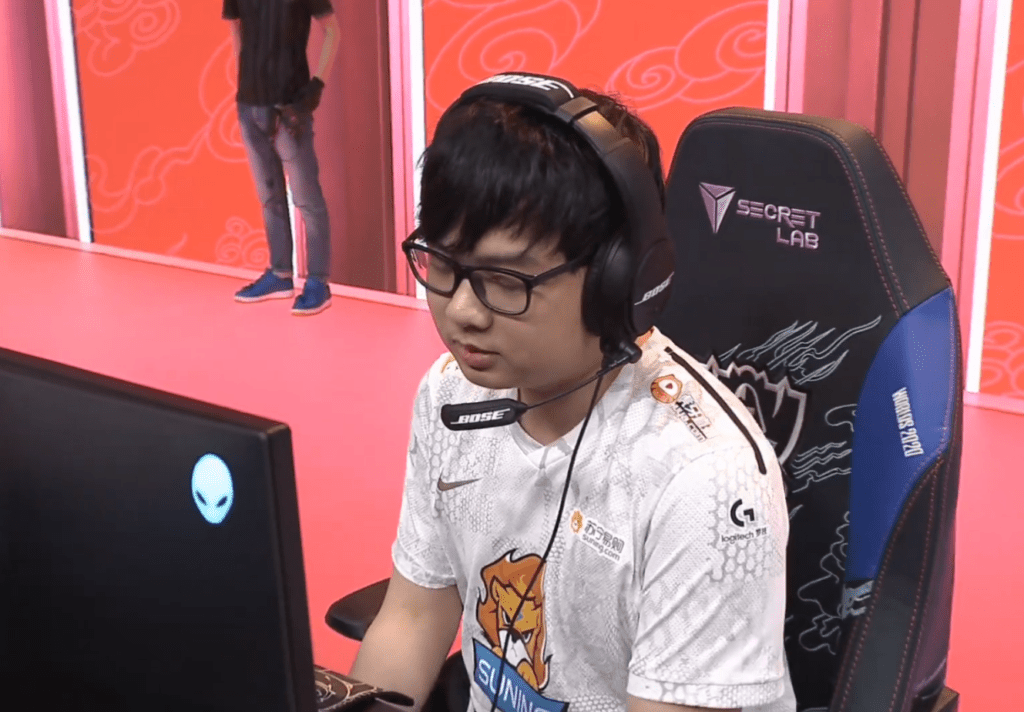 Lê "SofM" Quang Duy on the other hand, is a well-known star on the international scene. He has played League of Legends professionally since 2016 but has never quite made it to the World Championship Finals. He has joined Suning in December 2019 and in 2023 he is in his best form yet!
Fans have given a lot of praise to SofM solely because of his unique playstyle. His way of playing jungle is very open. He never backs down from a fight and isn't afraid to tell his enemies what he is about to do, so they can challenge him and meet their ends. SofM always forces fights for every little jungle camp, and because his pathing is so aggressive, he often forces the opposite junglers to play more passively, thus getting gold leads for himself.

SofM is also very creative with his builds. Despite the patch notes and tier lists, he buys Redemption on Olaf and Knight's Vow on Lee Sin, which none other jungler does! His mechanical ability is intact with his mind, making him one of the best players to arise from Vietnam!
Favorite Champions:
Pro Gear:
Mouse: Logitech G100s
Monitor: Alienware AW2521HFL
Chair: Secretlab OMEGA
Mid: Angel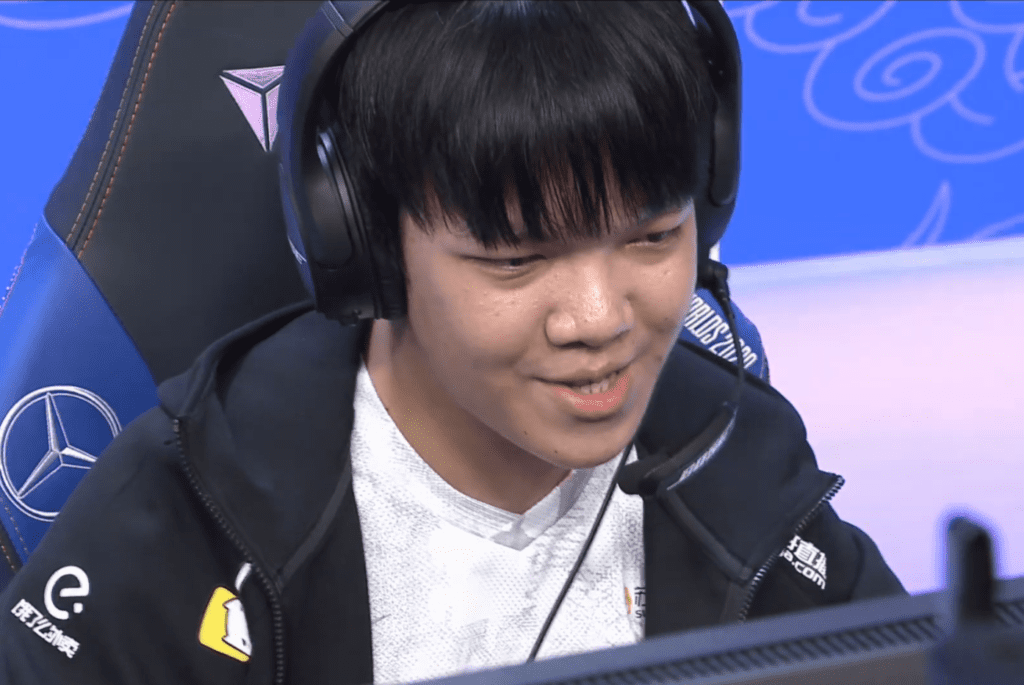 Xiang "Angel" Teo is a young expert in his role. He started his career in 2017 with TyLoo, but quickly transitioned over to Suning and earned his primary spot: starting mid. In lane, Angel rarely makes big mistakes which could result in him losing priority over the matchup. Instead, his playstyle is very stable, consistent, and calculated.
Ever since he started playing on stage, he always finds a way to get ahead in gold, experience, and CS over his mid opponent. It's not really hard for him to get these leads because he never lets himself get punished for what he does. He has some of the most ingenious recall times, wave shoves, roams.
At Worlds 2023, Angel unleashed himself. He destroyed games with melee champions like Galio and Akali, but his style is best suited for the control mages like Syndra and Twisted Fate. His most played champion professionally is Zoe with which he has a 55.6% win rate and 4.8 KDA.
Favorite Champions:
Pro Gear:
Keyboard: Logitech G915 TKL
Mousepad: Logitech G640
Monitor: Alienware AW2521HFL
Chair: Secretlab OMEGA
Bot: Huanfeng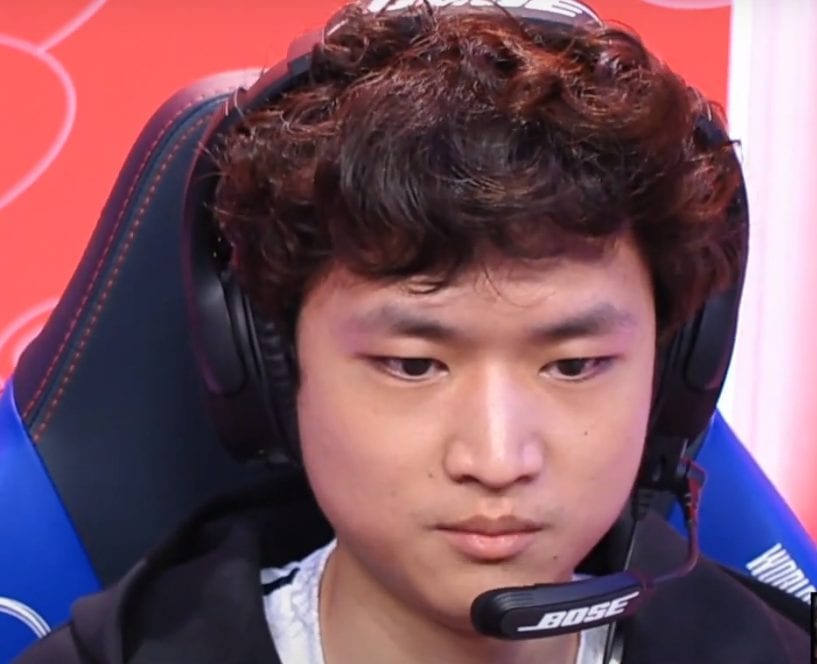 Tang "Huanfeng" Huan-Feng has a very tragic life story. But despite the fact that his parents left him when he was 12 years old and that he had to bring himself up from poverty, he still managed to become one of the best AD carries in the world! Ever since he was 15, he juggled between a few amateur or semi-professional League of Legends teams, but in 2023 he joined Suning and that was all he needed to thrive.
Huanfeng is one of the hardest-working players in the entirety of esports! His mechanics are one of the greatest because he rarely sleeps more than 5 hours and spends every minute of the day practicing to extreme details. In 70% of the games at Worlds 2023, he was ahead in CS, and if his team is winning even a bit, he rarely dies more than once.
Huanfeng got famous because he was one of the most promising rookies in the Chinese LoL region. His first professional game was on Draven, which is his favorite champion, and demolished the roster of CQG in the LDL league. Since then, Huanfeng has strived for nothing but perfection!
Favorite Champions:
Pro Gear:
Mouse: Logitech G502 SE Hero
Keyboard: Logitech G610 Orion 
Mousepad: Razer Goliathus Control Fissure
Monitor: Alienware AW2521HFL
Chair: Secretlab OMEGA
Support: SwordArt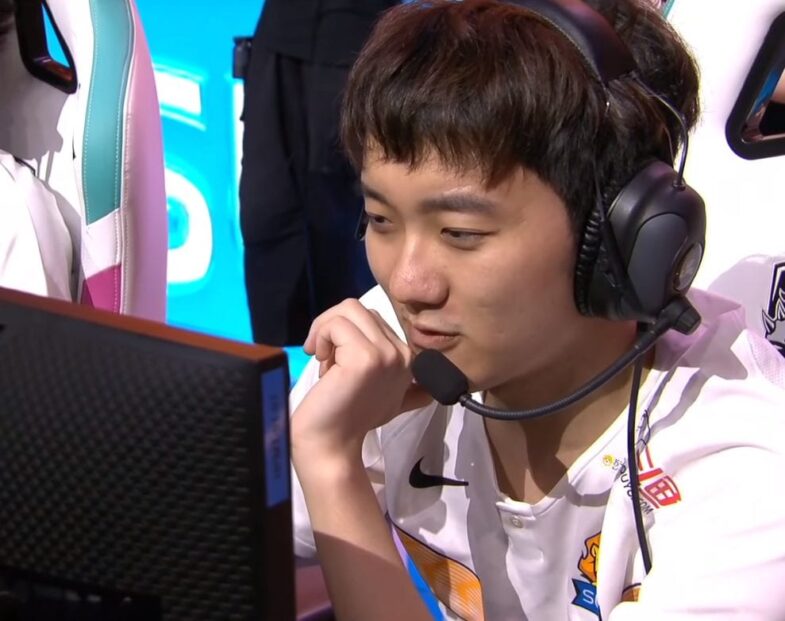 Hu "SwordArt" Shuo-Chieh has been a pro player since the start of League of Legends. Originally, he has started as a mid laner, but has quickly moved over to support. He is known for a lot of flashy, game-winning plays on multiple squads he's been a part of, including Flash Wolves.
His style on the support role is really an art. SwordArt's most played champions in season 10 are Nautilus with a 60% win rate, Bard with 70%, and Leona with 80%. He likes to play mechanically difficult champions and outplay his opponents. Roaming and setting up kills for his teammates is what he does best.
Because he's been a pro since 2012, SwordArt has very much experience under his belt. He is also one of the few older players who have stayed relevant in today's League of Legends scene, where the attendants are 18 years on average or younger. SwordArt keeps up with all the new stars and often proves better than them, which makes him an invaluable member of Suning.
Favorite Champions:
Pro Gear:
Mouse: Zowie ZA-13
Keyboard: Zowie CELERITAS II
Monitor: Alienware AW2521HFL
Chair: Secretlab OMEGA