You may be among those who needs to depend on the best modem for gaming to get their multiplayer mayhem going. We've compiled a list of the best gaming modem for you to select from and save time that can be otherwise put towards gaming.
A modem is the most straightforward device needed to connect to the internet, and it is used to modulate and demodulate network signals, in-turn delivering a stable internet connection. Hence, if you face ping or stability issues, upgrading the basics can lead to a better link to the internet. A low-performance modem can bring latency and ping issues to the table, making gaming online an awful experience.
What to Look for in the Best Gaming Modem?
We have compiled a list for you consisting of the best modem for gaming, considering some of the following essential factors:
Maximum Speed: The first thing to check when getting a gaming modem is its top speed and ping latency. Most gaming modems now deliver Gigabit speeds that can quickly saturate your connection, but a budget modem with 300+Mbps max speeds would also work fine but with some future issues.
Number of Channels: One other thing to consider that affects any modem's performance is the number of channels it provides. While most of them come with sixteen download channels with four upload channels, other high-end models can get up to thirty-two download channels with eight upload channels.
DOCSIS Version: Most modems primarily include DOCSIS 3.0 support or DOCSIS 3.1 support. Out of both, the DOCSIS 3.1 supported modems will deliver better network performance and stability, making them perfect for gaming and streaming.
Note: Features such as a priority bandwidth connection allow modems to route the bandwidth for applications or games that require the extra speed or better connection to deliver a better user experience.  And WIFI 5 & 6 support and parental control are also essential factors to look at while buying a gaming modem.
Best Modem for Gaming in 2023
Here's a review of all the mentioned modems so that you get the performance you deserve.
While Motorola is known for its smartphones, it also dabbles in the networking space with many high-end devices that offer excellent networking performance. Motorola's MB8600 modem is unlike most other gaming modems present, providing an incredible 6 Gigabit theoretical maximum speed, which quickly saturates the current Gigabit connection standard, and the 2-year warranty is no slouch either and assures reliability.

Note: The built-in DOCSIS 3.1 support offers twenty-four download and eight upload channels for excellent stability for any connection.
Build Quality
The Motorola modem comes with a beautiful all black build and can stand vertically, making it easy to incorporate into your home section.
Connectivity Options
The modem comes packed with a 24×8 DOCSIS 3.0 support built-in and an AC1900 Dual-band (2.4GHz and 5GHz) Wi-Fi Router with four Gigabit Ethernet ports for a comfortable, reliable connection. The connection is certified by all leading cable service providers, including Comcast Xfinity, Cox, Charter spectrum.
Pros:
Excellent gaming performance with low latency
DOCSIS 3.1 support built-in
Affordable price
Cons:
Netgear is one of the most popular networking companies with excellent routers and modems known for offering high-performance gaming and regular use products. The Netgear CM1000 provides superior performance without charging a premium for it. With a Gigabit of maximum speed resulting in a high value for money proposition and future-proofing, it offers these speeds thanks to the DOCSIS 3.1 version, paired along with a 16×4 channel configuration, which means that you get sixteen upload channels and four download channels built in this modem. You also get a 1-year extended warranty with this Netgear modem, which is always great to have for extra assurance and reliability.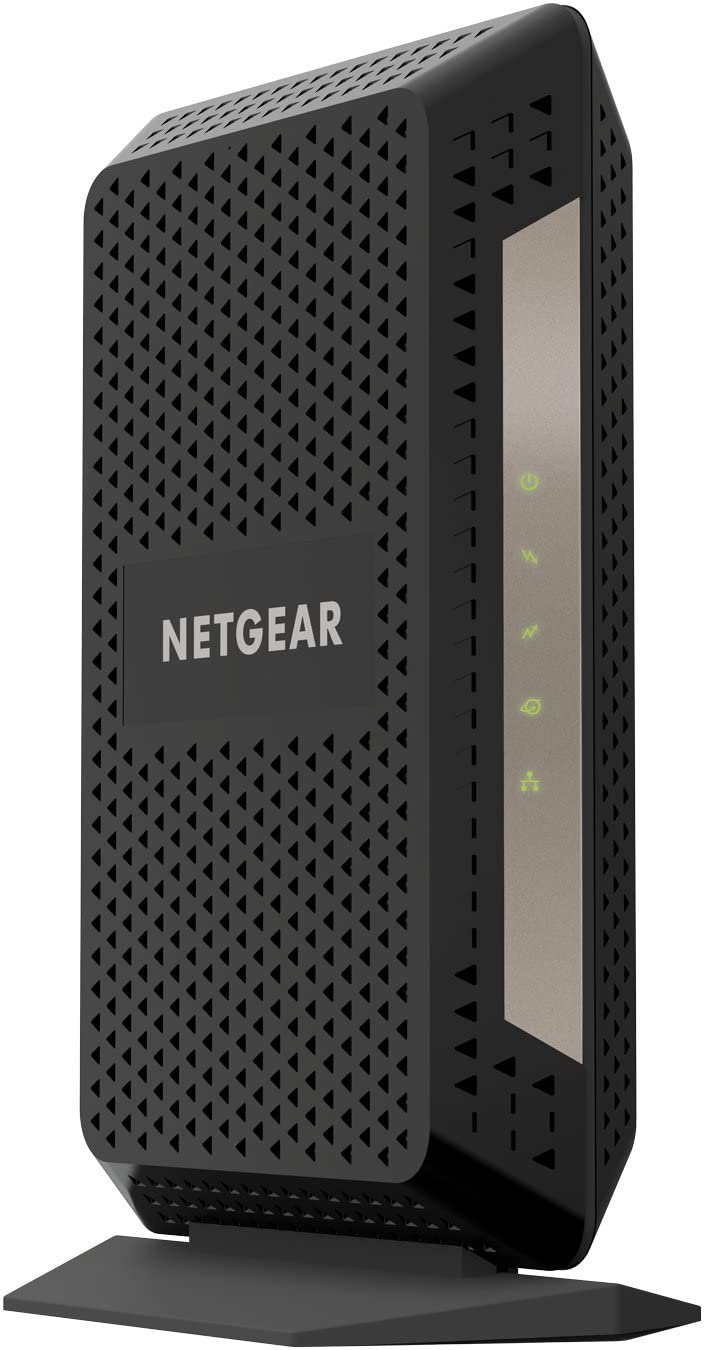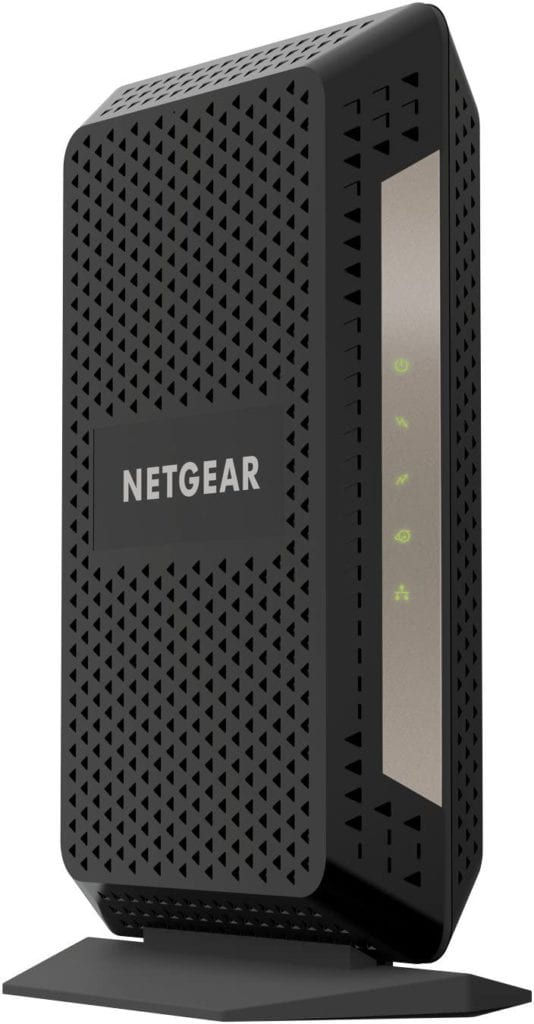 Build Quality
The modem comes with a standard solid build with plastic on all sides and a sleek minimal design, making it very easy to accommodate in your homes.
Connectivity Options
The modem supports a cable connection and is compatible with all major cable internet providers, including Xfinity certification by Comcast, COX, and Spectrum. Though not being compatible with Verizon, AT&T, CenturyLink, DSL providers, DirecTV, DISH, or any bundled voice service.
Pros:
Excellent value for money modem
Delivers a maximum speed of 1 Gbps
Provides sixteen download and four upload channels
Supports the DOCSIS 3.1 standard
Cons:
Could have supported more channels to take advantage of the Gigabit speeds
It can be an issue if your Internet service cable provider isn't supported.
Arris is a newer, not as famous brand, but still offers a great modem with an excellent price to performance ratio. This Arris Surfboard SB6190 modem is another perfect option if you are looking for a high-performance model. Compared with most other modems, this offers a maximum speed rating of 1.4 Gbps. You also get thirty-two download channels and eight upload channels, which are quite useful for stability and performance. It supports the older DOCSIS 3.0 version instead of the 3.1 and offers a 2-year extended warranty for your peace of mind.


Build Quality
The build is average and offers a plastic body with a vertical support, and is reasonable for the price.
Connectivity Options
The modem features a cable connection and supports most major U.S. Cable Internet Providers, including Cox, Spectrum, Xfinity & others.
Note: It is not compatible with AT&T, Verizon, Century Link, or other DSL or Fiber internet providers. 
Pros:
Budget-friendly price tag
Rated for a maximum speed of 1.4 Gbps
2-year warranty
Cons:
It runs on the old DOCSIS 3.0 version
Average build quality
CenturyLink is another brand with great modems for a budget price and features built-in WiFi support on both 2.4 GHz and 5 GHz, wireless frequency bands. However, this limits its maximum wireless speed to just 300 Mbps and is wired to a gigabit connection, which isn't a problem but could limit the future device's speed. It uses the old DOCSIS version, combined with 16 download channels and four upload channels, which deliver a good performance. CenturyLink also offers a 1-year extended warranty, which is excellent for assurance and reliability.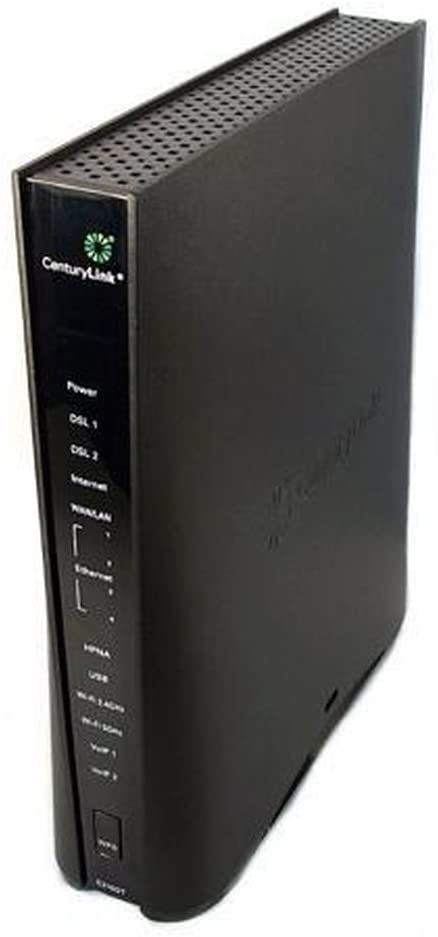 Build Quality
The build is solid with excellent all-around construction that makes it reliable and features an all-black color scheme that makes the form look sleek and modern.
Connectivity Options
This modem comes with a DSL/Fiber connection that allows it to support all major internet service providers for a better, faster connection.
Pros:
Includes a Wi-Fi router with 2.4 GHz and 5 GHz support
Offers sixteen download and four upload channels
Fiber/DSL support
Cons:
Supports the old DOCSIS 3.0 version
Linksys modems can be another great option if you want a router with excellent Wi-Fi support and gaming capabilities. It enables both 2.4 GHz and 5 GHz bands for superior performance over a wireless network. However, the maximum speed saturates around 300 Mbps with it. Just like the last option on the list, this supports DOCSIS 3.0 and not 3.1. Thankfully, you do get twenty-four download channels and eight upload channels resulting in high stability. Unfortunately, it only features a 90-day extended warranty.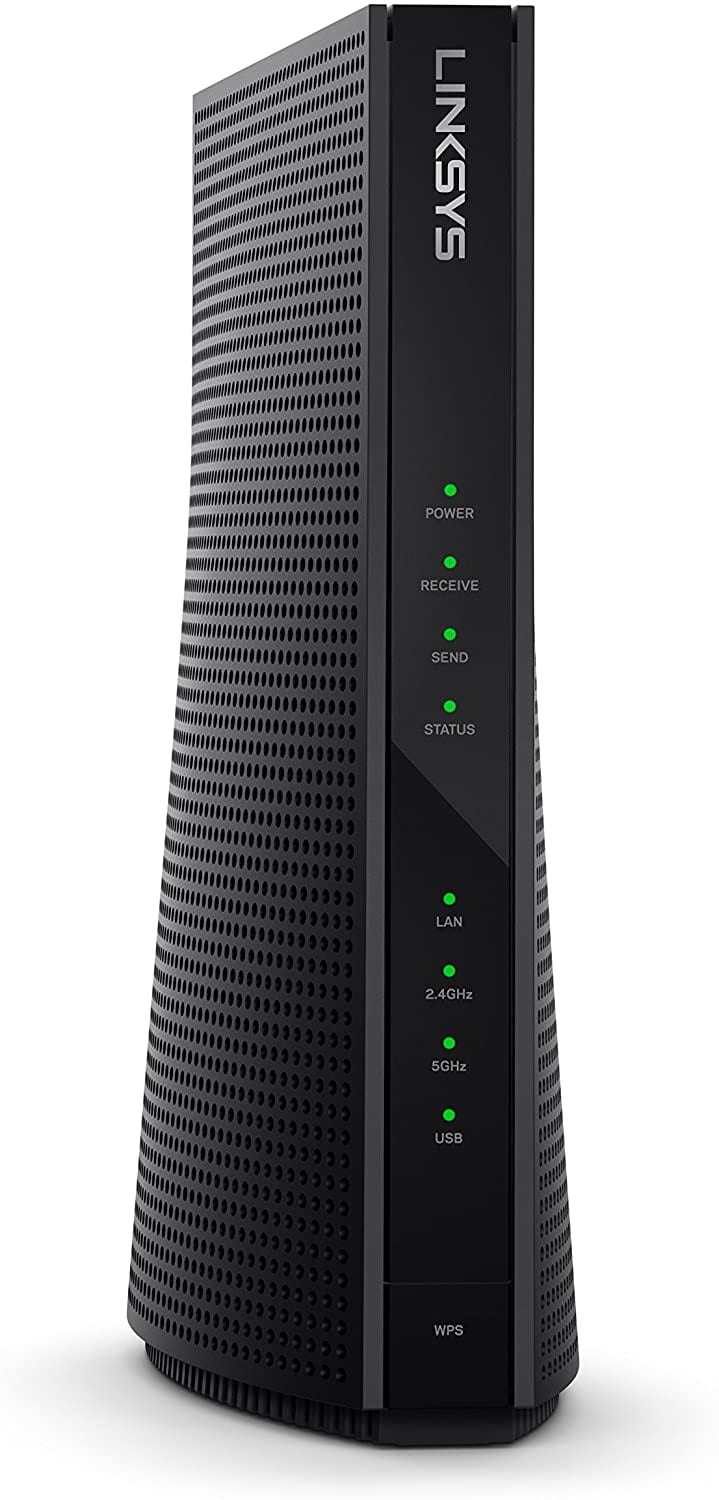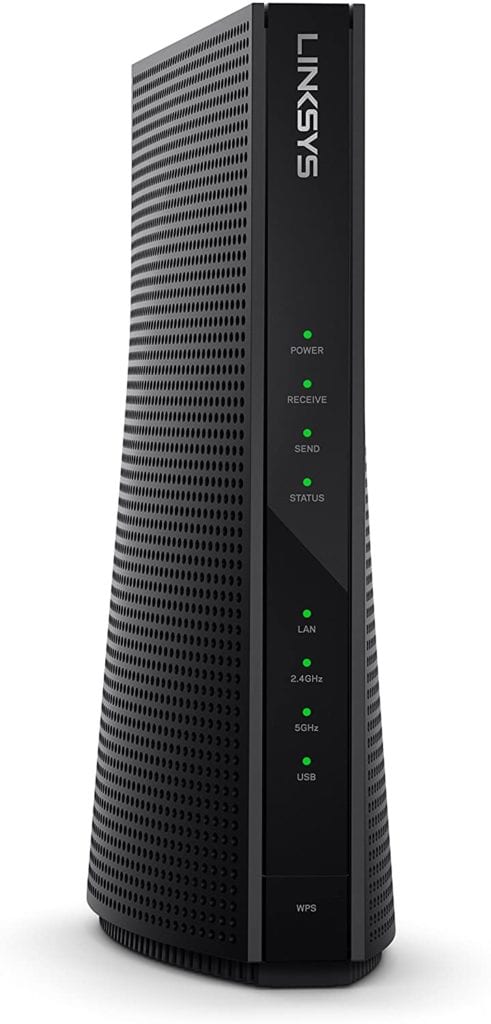 Build Quality
The build looks modern with general black plastic construction and easily blends in with all environments.
Connectivity Options
The modem comes with a cable connection with support for all major U.S. Cable Internet Providers, including Cox, Spectrum, Xfinity & others. However, Fiber and DSL connections are not supported.
Pros:
Includes multiple channels for high performance
Supports inbuilt Wi-Fi with both 2.4GHz and 5GHz options
Cons:
90-day warranty, which is nothing
Can have some connectivity issues
Final Verdict
While there are many options for best gaming modem out there in the market, it isn't easy to get that perfect match with performance and stability. Therefore, we have tried our best to deliver you with all the details, specifications, and features that you might need to decide on a great purchase, and we hope that we have met your expectations.
With an all-around good performer, the CenturyLink and the Motorola modems provide one of the best value prepositions, and the Netgear Modem delivers on all areas without any hiccups.
Well, that's all for this post, and if you have any questions regarding the routers we have reviewed or add something of value, do reach out to us in the comments section below.