One ever-present trend in the online gambling market is that more punters want to bet on simulated events. Video games have provided an outlet for this kind of entertainment. However, the video game gambling industry is still relatively new. Since conventional betting websites frequently don't provide all of the eSport services that users would like, it is unfortunately difficult for users to make a good choice. If you fall among that category of people, this write-up will guide you. Generally, video game betting platforms fall into four categories.
Sportsbook
eSports Betting Websites
Fantasy eSports
Social Betting
We will discuss the level of popularity, types of bets, and regulations associated with these four categories. Once you equip yourself with the knowledge of the working principle of this segment of the gambling industry. It will not be difficult to get the best eSports video game betting services. Read on!
Sportsbook
People can place wagers on the results of various sporting events at sportsbooks. Sportsbooks are available both online and offline, as they offer a variety of games. Customers can physically place stakes on a variety of sporting events in a traditional sportsbook by walking in. This can include wagers on the point spread, the money line, and the over/under totals.
Since stakes can be placed from any location with an internet connection, online sportsbooks are frequently more convenient for gamblers. Online betting is prohibited in some nations and states, so it's important to keep this in mind. It's always a good idea to research the regulations in your area before staking.
Additionally, they have the option to wager on the outcome of specific matches as well as the outcome of complete competitions or seasons.
Sportsbooks typically provide odds on the result of a sporting event, and customers can place wagers on the team or player they believe will win. If the odds win, the customer will be paid out by the odds that were being offered at the time the wager was placed.
eSports Betting Sites
Users can wager on competitive video game events through online platforms known as eSports betting sites. Due to the expansion and mainstreaming of the esports industry, these websites have become more and more popular.
The fact that esports gaming hubs provide a broad selection of betting options for numerous different esports games is one of their main advantages. League of Legends Champions, Dota 2, Counter-Strike: Global Offensive, and Overwatch are a few of the games that most punters frequently bet on.
These websites typically provide a wide range of different betting markets, including match winner, map winner, and first blood. Additionally, a few of these platforms allow users to place wagers on games in real time while they are happening.
The ability to provide fans with a more interactive and engaging way to interact with esports is another advantage of esports betting sites. By placing wagers on the result of a game or competition, for instance, these websites can enable fans to test their knowledge of a particular game or team. Esports betting websites may also provide several additional features, such as live streaming, statistics, and analysis, to aid fans in staying current with the most recent esports news.
Esports gaming platforms may also provide users with attractive odds and bonuses, which can add excitement and value to their wagering. Some websites provide welcome bonuses, deposit bonuses, and loyalty rewards, all of which can be excellent ways to start betting on esports.
Fantasy eSports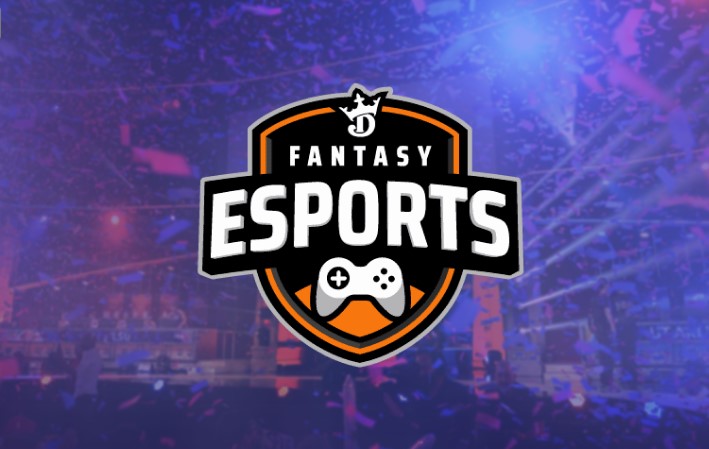 A relatively new form of video game betting is fantasy esports, in which participants select a team of esports players and compete against one another based on the performance of their chosen players. It resembles fantasy sports, in which participants assemble teams of real-world athletes and compete against one another based on the results of the players they selected.
In fantasy esports, participants select a team of pro esports athletes from a variety of games. The outcome of the league or tournament in which they participate is based on how well their selected players perform in actual esports competitions.
Another advantage of fantasy esports is that it can be a great way to meet new people and fit in with a group of esports enthusiasts who have similar interests. Many fantasy esports platforms provide social tools for players to interact with one another, like chat rooms and forums.
Fantasy esports can be a fun and engaging way to interact with your favorite esports games, and it can also be a way to win real money. However, it's important to remember that fantasy esports is a form of gambling, and there are no guarantees of winning every time.
Social Gaming
In social gaming, friends or acquaintances place wagers on an event's outcome with one another, typically using a social media platform or messaging app as the main means of coordination. This can apply to wagers on conventional sporting events as well as on esports and video game competitions.
Social gaming is a way for friends and communities to increase the excitement and engagement of their viewing and participation in a variety of forms of entertainment. It can be done for fun or small amounts of money.
The ability for players to exert more control over the betting process is one of the main advantages of social betting. Inviting friends or other players to join their pool is just one example of how players can set their odds and wagering pool rules. This can enhance the social and interactive aspects of the activity and enable players to personalize their betting experience to suit their preferences.
It's crucial to keep in mind that social gaming may be prohibited in some jurisdictions, so it's best to check the local regulations before partaking in any kind of social betting.
Conclusion
There are a few different ways to place wagers on video games, including conventional sportsbooks, esports gaming portals, fantasy esports, and social gaming. It's crucial to become knowledgeable about the rules and laws that apply in your country.
Ensure that you select reputable, licensed, and regulated operators, and bet sensibly. It will save you from losing a large amount of cash in the long run. Don't forget that the goal of gambling is to have fun.