Here are the best YouTube gaming channels to watch out for being crowned as the best YouTube gaming channel in the coming years. YouTube is the best platform for gamers looking for recognition in the gaming community and even earn sweet YouTube money.
YouTube can be many things. For any interests, there is some of the other content available on the video-sharing platform. And the gaming genre of YouTube has exploded over the years, with creators dishing out gaming content for every gamer genre out there. From game reviews to how-to's and even taking a trip down a gaming memory lane, you can fancy yourself binging on gaming videos for hours and hours.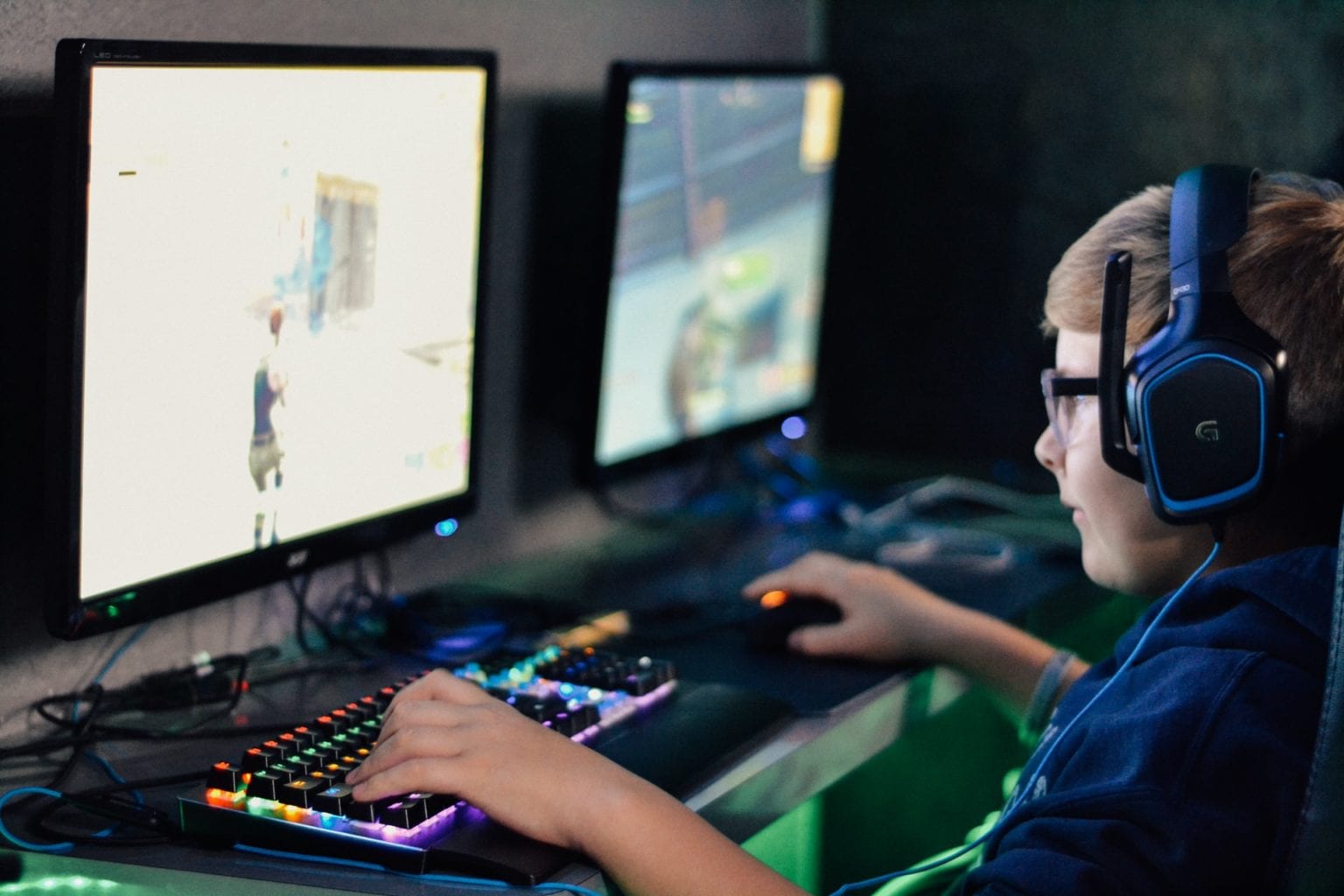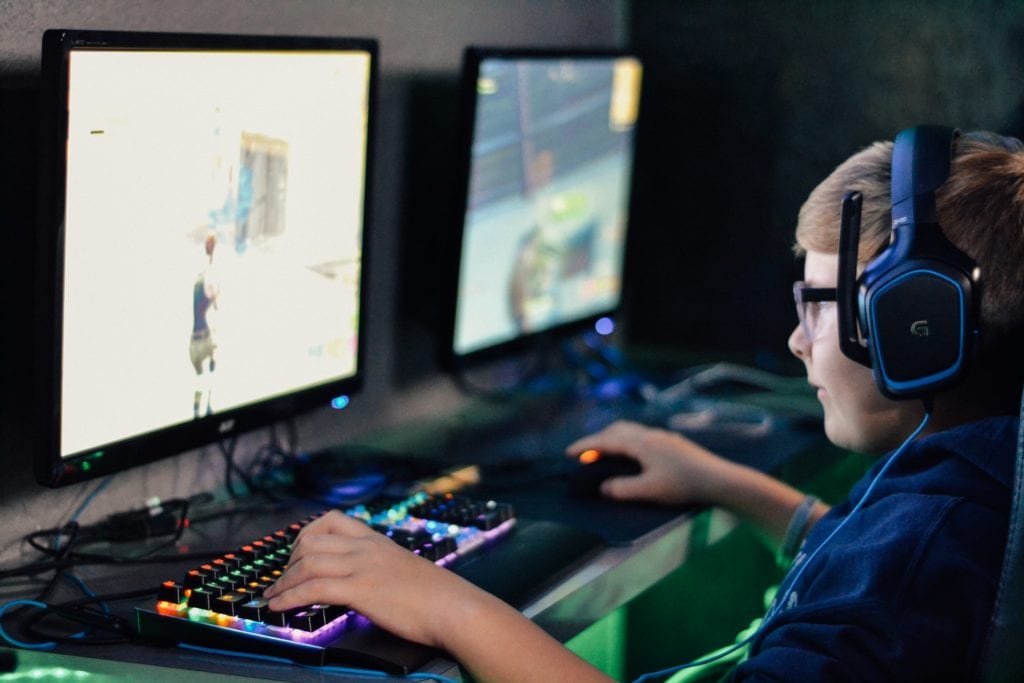 Why are YouTube gaming channels exploding? YouTube is the best platform for video games, as the videos impact the viewers in all the senses vs reading an article review about the latest games you might want to play. It even offers creators to monetize videos with ads and make money.
Here are the best up and coming YouTube gaming channels to watch right now.
Best Up Coming YouTube Gaming Channel For Racing Games: BlackPanthaa
Gaming Genre: Racing.
Subscribers: 1.17 Million.
Total Views: 433,984,424
Started: 28 February, 2012.
Location: United Kingdom.
If you are a car enthusiast, chances will be high that you will be having your adrenaline fills in racing games. And if both hobbies shift your gears, you will enjoy this YouTubers gameplay of racing games ranging from the Need For Speed series, Burnout, and many other big hitters in the racing games. BlackPanthaa aptly has an enthusiast collection of twenty-five fleets of cars and living the car guy life. 
BlackPanthaa's YouTube gaming channel is one of the best gaming channels covering racing games. Whether he is revisiting some old gems such as the Need For Speed Most Wanted, Burnout Paradise, Midnight Club, Juice, and many more with his satire take on how some of the racing game mechanics did not make any sense. And if you wonder whether or not you will be able to play your favorite old racing games on the latest next-gen consoles, BlanPanthaa is creating a whole series of backward-compatible racing games on the next-gen consoles. Chances are your adrenaline fuel nostalgic games will be supported, and this is the place to check out for just that.
And if you need some tasteful in-game car modification ideas, BlackPanthaa has car building guides for most of the latest racing games and the fastest cars the games have. The gaming channel also features online multiplayer content with his racing buddies on racing games that offer exciting and over-the-top online missions and customizable scenarios.
Best Up Coming YouTube Channel For Simulation Games: Camodo Gaming
Gaming Genre: Simulation, Gmod.
Subscribers: 1.84 Million.
Total Views: 994,398,483
Started: 6 January 2016
Location: United States
Big explosives, mass destruction, crashing fast cars, and sinking ships is a daily in-game affair for Camodo Gaming. Camodo Gaming's larger than life game stunts and antics in Gmod's let's play series will give you plenty of hilarious gaming moments to laugh at. The gaming channel's diversity in simulation games such as Wobbly Life, Stormworks: Build and Rescue, Among Us, and many more draws a wide spectrum of audiences, from kids to teenagers. 
Camodo Gaming is one of the best gaming channels on YouTube if you want to watch great content on simulation games and scenario building games. His latest in-game endive was a VR plane dog fight with his fellow YouTubers. His YouTube channel has a plethora of gaming content that lacks a single explosion in his simulation gameplay, such as Garry's Mod, Firefighting Simulation Multiplayer, Brick Rigs Role Playing, Hotshot Racing, BeamNG, Wobbly Life Ragdoll, and many more.
Best Up Coming YouTube Channel For Survival Games: Neebs Gaming
Gaming Genre: Survival, multiplayer, Minicraft.
Sub Videos: Animation, Podcast.
Subscribers: 2.04 Million
Total Views: 812,515,157
Started: 17 March 2014
Location: United States
Team building and survival games have seen a massive appeal during staying at home for things to settle down from a pandemic. And if you want to pick a survival game with your buddies, Neebs Gaming has the perfect beginner's guide and comic gameplay walkthroughs for most of the well-known survival games such as Raft Survival, ARK Survival Evolved, 7 Days to Die, and Minecraft.  
Neebs Gaming is one of the best upcoming YouTube gaming channels on the video-sharing platform for a good surviving reason. He covers in-depth gameplay of some of the most popular survival and craft building games there is to the gaming industry. His gameplay videos of Ark Survival Evolved, 7 Days to Die, Dead By Daylight, Scrap Mechanic Survival, and Minecraft has helped save many lost gaming folks even before they decide to pick up an in-game digital ax.
Best Up Coming YouTube Gaming Channel For Game Comparisons: ENXGMA
Gaming Genre: GTA series evolution comparisons, mods, and other open-world games.
Subscribers: 384K
Started: 16 January 2012
Total Views: 96,543,379
Location: Canada
As gamers, we all have picked up GTA at some point in time, or for many, it would become the very first game to introduce them to the hobby of gaming. And, ENXGMA covers small gameplay mechanics through the generation of GTA games. The videos will surely make a few relive their nostalgic Vice City days, all guns blazing down the Malibu Club. 
ENXGMA is one of the best YouTube gaming channels to take a seat back and wonder how far we have come in the gaming industry, especially in the GTA series. ENXGMA covers fascinating and compares small gameplay, the main characters, NPC's, vehicles, and many more gameplay mechanics across the GTA games. He also pain stacking creates time-lapse map walkthrough videos for an exciting perspective of open-world games and how much time will it take to cover the entire map on foot.
His GTA 5 mod gameplay videos are a fan favorite among his viewers, especially when there is a Hulk trying to stop a train or John Cena taking down people from a rooftop.
Best Up Coming YouTube Channel For Family Content: Royalty Gaming 
Gaming Genre: Kids, Roblox, Fortnite, Among Us.
 Subscribers: 1.03 Million.
Started: 4 September, 2023.
Total Views: 27,626,790
Location: United States
The father and son duo with the Royalty Gaming YouTube gaming channel has skyrocketed and racking up to a million subscribers in just two months. The duo feature family-friendly Fortnite, Roblox, and Among Us gameplay for the younger audience on the platform. Their main channel, The Royalty Family, has ten million subscribers and hosts Vlog and in a day of life videos.
Ali and Ferran, the father and son duo with their Royalty Gaming YouTube channel, is one of the best upcoming gaming channels inspiring how father and sons can have a gaming relationship and sharing the same interests in the YouTube community. Royalty Gaming YouTube channel features and takes a spin on Among Us and Fortnite gameplay. One of their Among Us gameplay has reached over 1.5 million views in a month by playing at 1 IQ.
Best Up Coming YouTube Gaming Channel For In-Depth Fighting Games: Core-A Gaming
Gaming Genre: In-depth analysis for fighting games
Subscribers: 361K
Started: 12 March 2015
Total Views: 41,612,520
Location: South Korea
Fighting games can mean serious business competing against your friends or training for the big leagues. And if you are on a hunt for the best YouTube gaming channel for in-depth fighting game content from the right joysticks to use and minute details to keep in mind for mastering any fighting game, Core-A Gaming has got your back. Core-A Gaming features in-depth techniques and things to keep in mind when sparring for all the latest fighting games breaking down into bit-sized pieces on how the pros play.
Core-A Gaming even answers the most burning questions ever surrounding the fighting games genre. Does button smashing work? His videos are filled with in-depth analysis, slow-mo capture, and frame by frame analysis of fighting games such as Tekken 7, Smash Bros, Street Fighter, and other competitive fighting games.
You can also analyze other aspects of competitive gaming such as video game commentary, playing fast and slow, need for community, and making a move overpowered. He even outlines how professional Tekken 7 players such as Rangchu and YUYU play on a competitive podium.
Best Up Coming YouTube Channel For CS: GO: TheWarOwl
Game Genre: Counter-Strike: Global Offensive.
Subscribers: 1.37 Million
Started: 25 November 2010
Total Views: 330,156,681
Finding the right YouTube gaming channel in a sea of gaming channels on the platform can be difficult for new players who want to try a hand at CS:GO. Luckily, TheWarOwl is one of the best CS: GO gaming channels covering all the bases to master the game.
TheWarOwl is the perfect YouTube gaming channel for CS: GO beginners or those who want to kick back and enjoy some fun CS: GO modding gameplay and community workshop maps. TheWarOwl even revisits old Counter-Strike titles such as Counter-Strike 1.6 and Counter-Strike Source. The latest videos show his journey and comparison between Valorant and CS: GO.
His playlist of CS:GO tutorials will surely help you improve your in-game skills and have more confidence while in intense situations. These tutorials include the basics to the complete guide on how to play like a pro. Check his YouTube gaming channel.
Final Words
Some share for the explosion of the gaming industry can be credited to YouTube gaming channels reviewing, creating walk-throughs, and making content which new players want to watch and learn how to game the pro way. We hope our list of best up and coming YouTube gaming channels has helped or inspired you to create your own YouTube gaming channel.