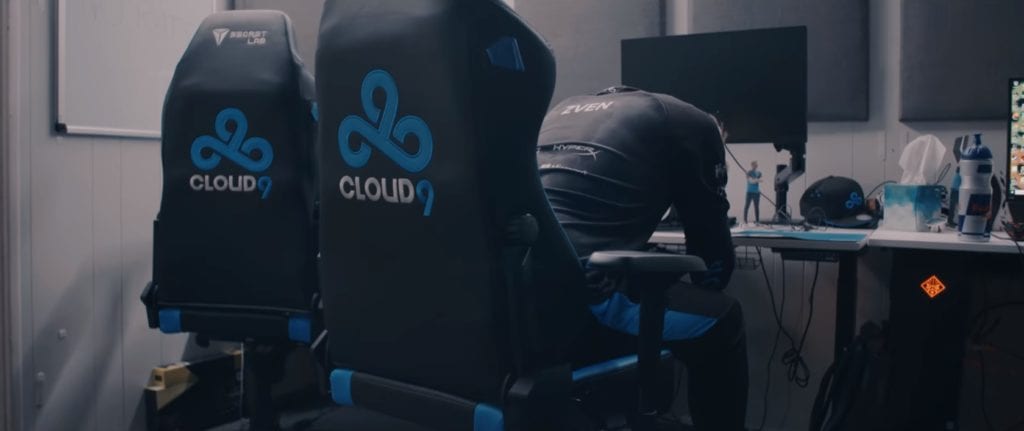 Every year, the World Championship serves as the place for new heights in League of Legend to be reached. And every year, the best teams from around the world, come to test their limits and to push the boundaries to what is possible in the game! From pick and ban strategy, to decision making and individual skill – everything is on the line!
But every year too, a few legendary teams don't qualify for the event. These teams hold part of the League of Legends World Championship soul, and without them, the tournament is not the same.
Worlds 2023 is no different. While this year's contenders for the throne look on top of their game, the ones from the last year are left at home. Let's mention the ones we are most sorry to not see them play internationally this year, while they prepare for the next League of Legends World Championship.
5. Cloud 9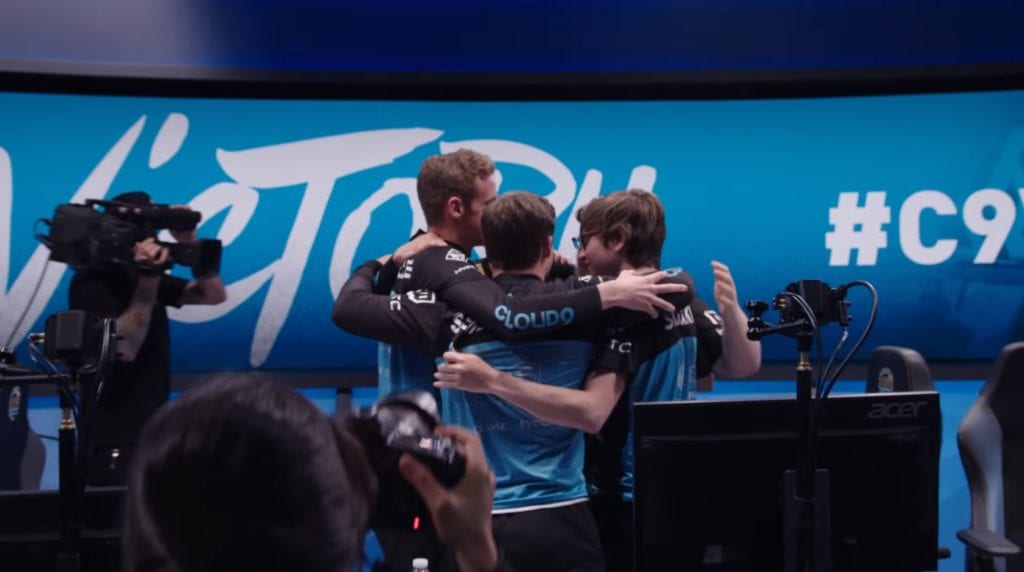 Cloud 9 are veterans on the NA LCS and the World Championship scene. Ever since season 3 of League of Legends, the organization has been a big name in the whole of esports. And players like Meteos, Sneaky, LemonNation, Hai, and Svenskeren have been icons and inspirations for many new and aspiring LoL players.
For the longest, the only rival of Cloud 9 was TSM . But despite everything, Cloud 9 has always managed to win splits and qualify for Worlds. With this year's roster of Licorice, Blaber, Nisqy, Zven, and Vulcan, Cloud 9 dominated the season. They won the NA LCS Spring Split, stomping literally everyone, and ended up 2nd during the Summer Split. In the play-offs for Worlds 2023 they started off strong too, with a sure victory of 3-0 against EG, but then stumbled against TSM. Cloud 9 lost 1-3, which resulted in not qualifying for the main international event.
It is a shame to see a team of such history and performances not make it to the World Championship. Everyone will miss the big blue cloud on the main scene, and everyone waits for their next return!
4. Invictus Gaming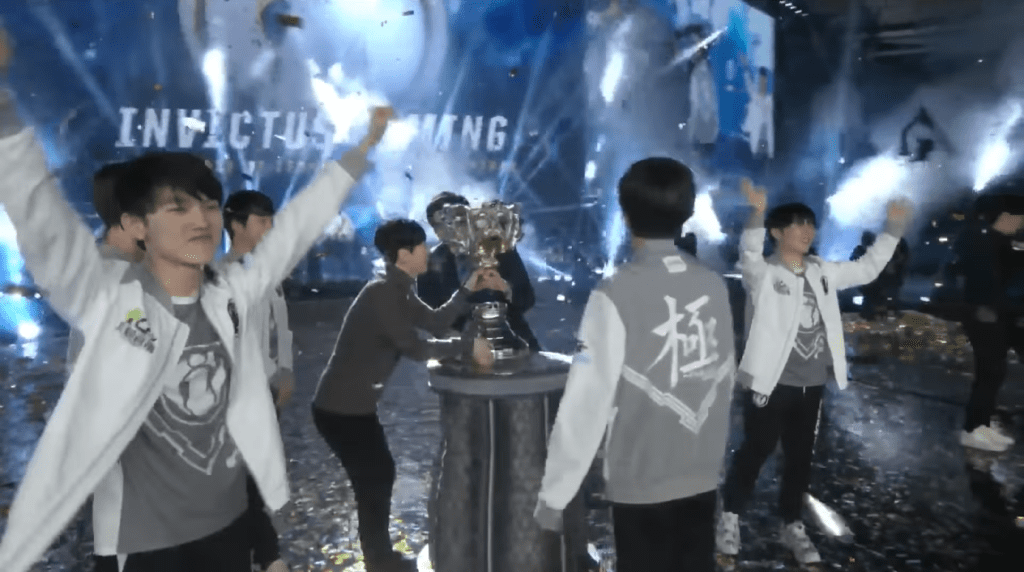 Invictus Gaming is a myth for anyone who's watched even a single game of any esports title! Their League of Legends pro team has had control over the Chinese region from the beginning, winning multiple splits and seasons. IG has had many star players under its banner, but nothing can compare to the season 8 roster.
In 2018, Invictus Gaming consisted of TheShy, Ning, Rookie, JackeyLove, and Baolan. This roster was feared for months before the World Championship, mainly because of TheShy, the most notorious person there. He was considered by many to be the best player to attend the tournament, and he proved them right!
IG won the Worlds 2018, with a sweeping 3-0 victory against the European Fnatic in the Finals. And for a long time, they looked unstoppable, yet despite the fact that their roster is pretty much the same in 2023, with the addition of Puff in the place of JackeyLove as ADC, they didn't qualify for Worlds 2023. They finished 3rd place during the regular season, but lost to LGD in the play-offs and missed out on another chance of becoming world champions.
3. Royal Never Give Up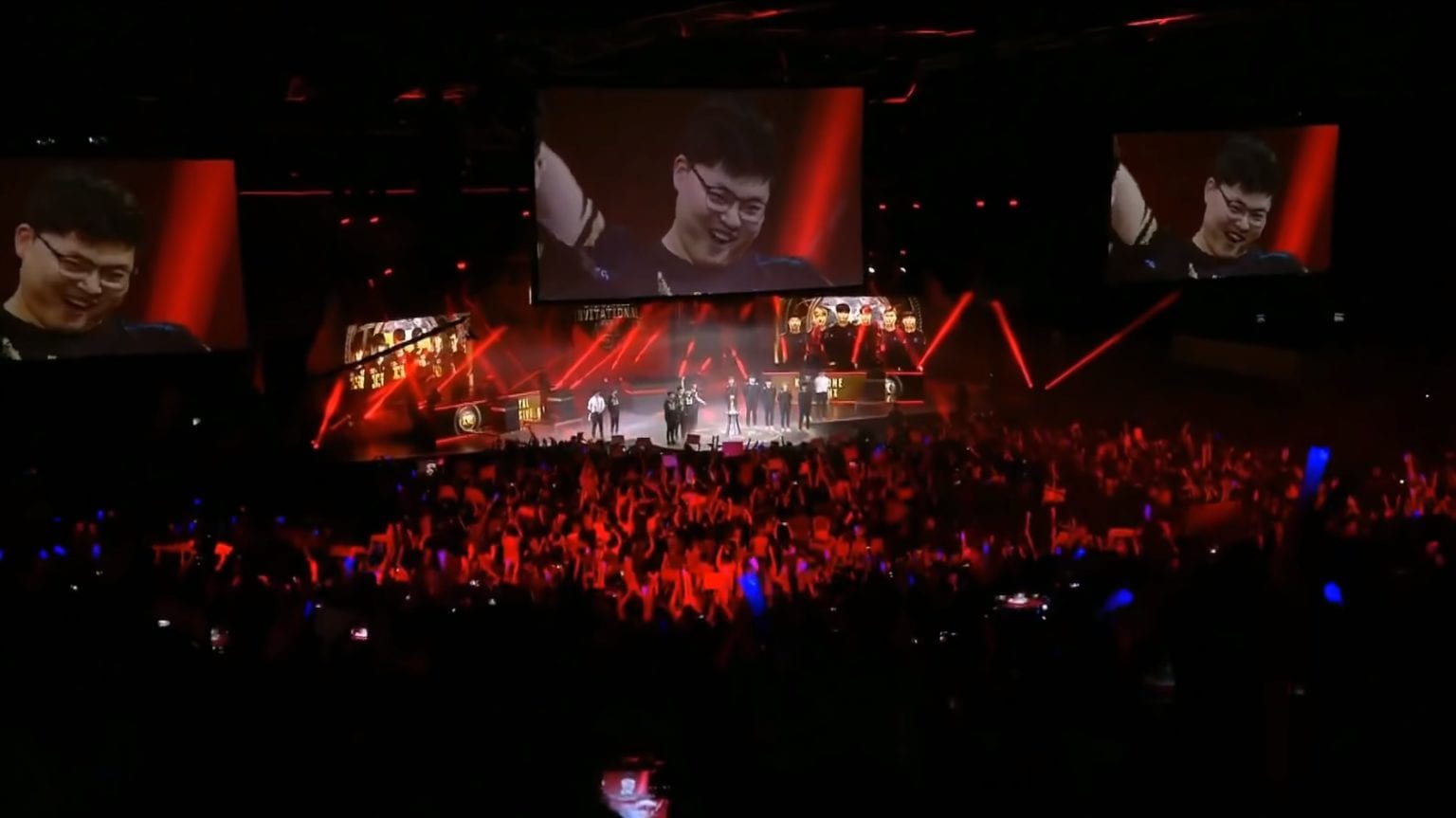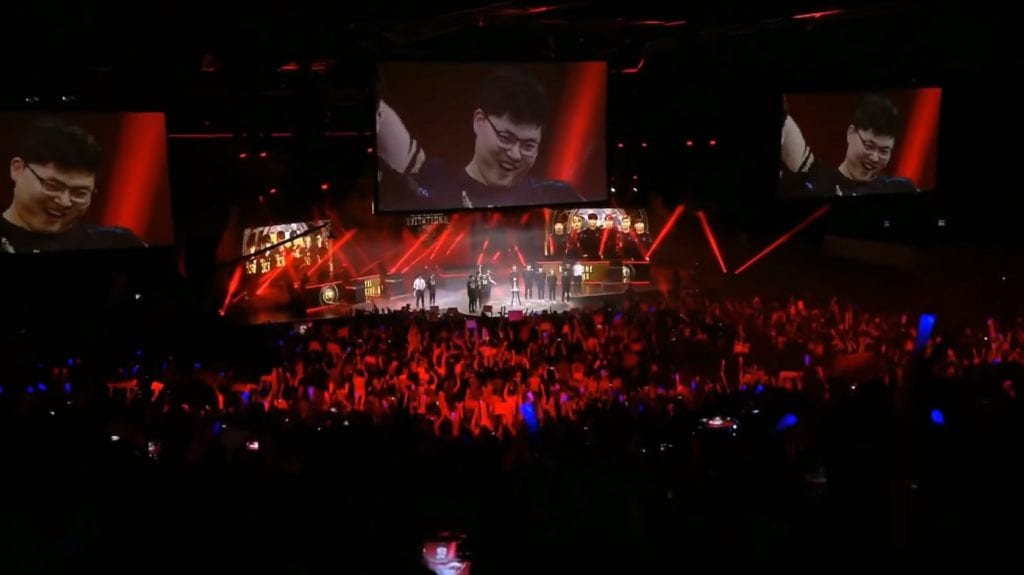 Every League of Legends player knows of the significance of Royal Never Give Up. On an international scale, Royal is right there beside all the world champions, despite that they have never won the tournament. Their first international debut was in 2013 at the season 3 World Championship in California, under their initial name of Royal Club. Their rookie marksman, Uzi, stunned the world with his mechanical talent and carried Royal to the Finals, destroying everyone in their way. However, that year's world champions, the infamous SKT, defeated Royal Club and Uzi, and took the crown away from them.
The next years were pretty much the same. Royal would show extraordinarily strong performances throughout the seasons, but somehow stumble during the group stages or Worlds play-offs.
And 2023 hasn't been a very good year for Royal Never Give Up. During the spring, Uzi announced his retirement from professional play. Without him, the team played a decent Summer Split and ended up in 9th place, with an 8-8 score. But that wasn't enough to give them an entry to the World Championship event, and we're sad that we won't see Uzi compete for the crown again.
2. FunPlus Phoenix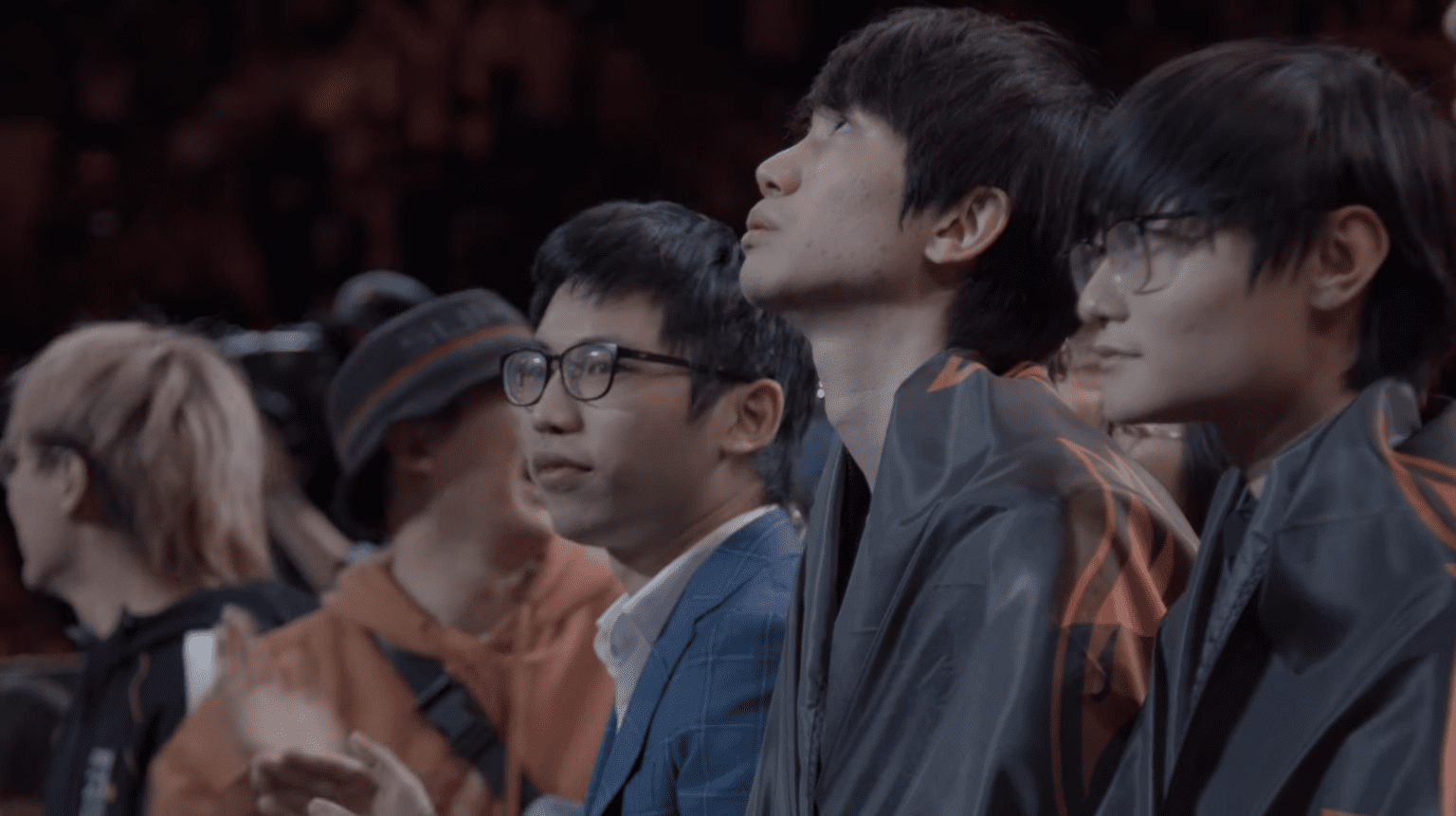 As in any sport, in League of Legends, there are also veterans, newcomers and underdogs. In 2019, the relatively new esports organization FunPlus Phoenix revitalized its LoL roster with two big names – Tian and Doinb. Tian was a new and revolutionary jungler, while Doinb a veteran mid laner who despite his fame, never really won anything significant.
Prior to their contracts, FPX was doing poorly in the Chinese LPL. But shortly after their two stars joined the team, FunPlus Phoenix rose to first place during the regular season and made it to Worlds 2019. There, they crushed every other team and surprised nearly anyone! It was due to their uniqueness that they managed to become the season 9 world champions. Tian was fantastical in the jungle, never really making a mistake, while Doinb one-of-a-kind mid laner who never even stayed in lane. Both of them were so aggressive and forced plays around the map constantly, until they held the Summoner's Cup in their own hands.
Perhaps the season 9 meta favored their style, or perhaps they were simply better than anyone, but FPX became a fan favorite team to watch during Worlds 2019. It's a shame that they aren't here to surprise us once again.
1. SK Telecom T1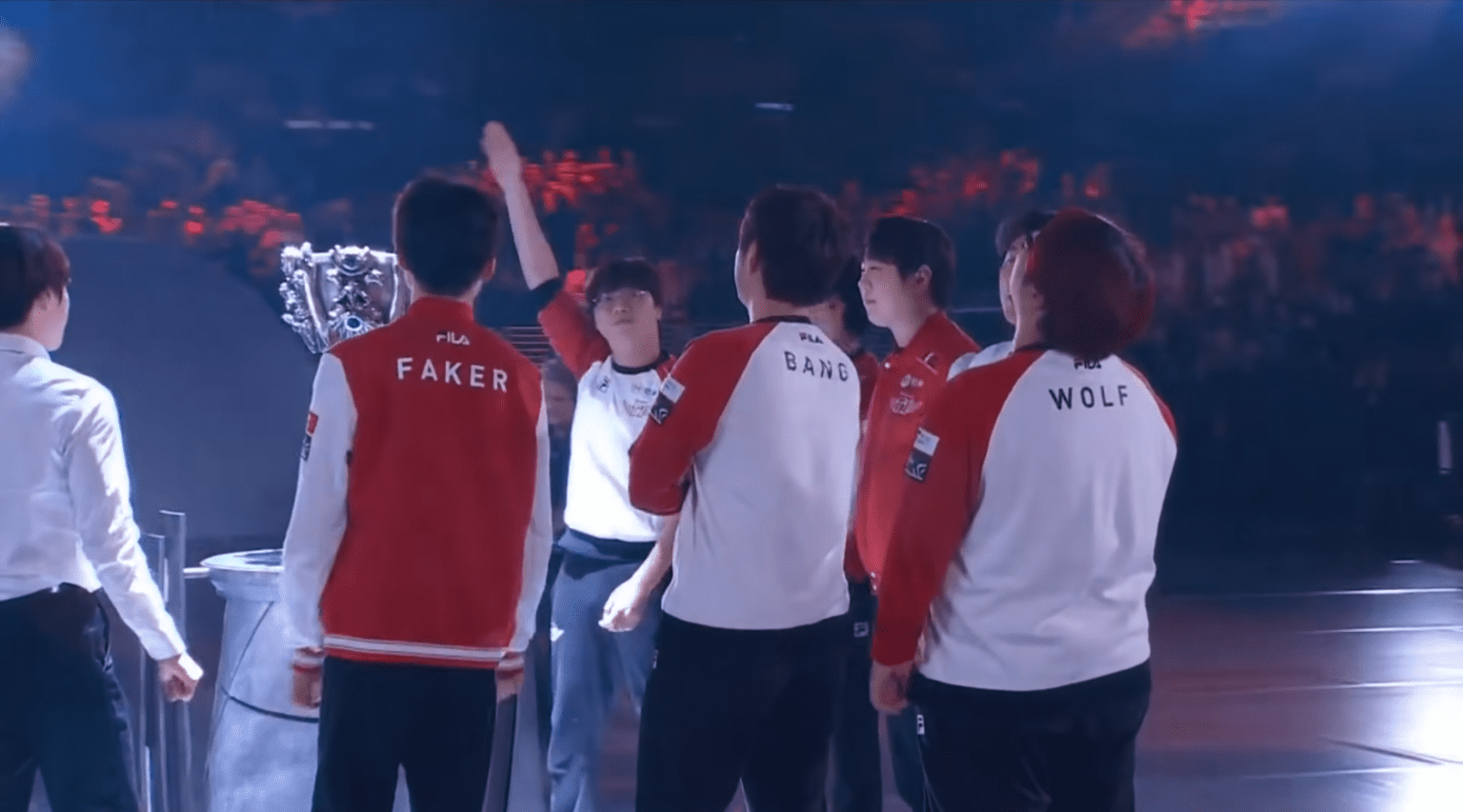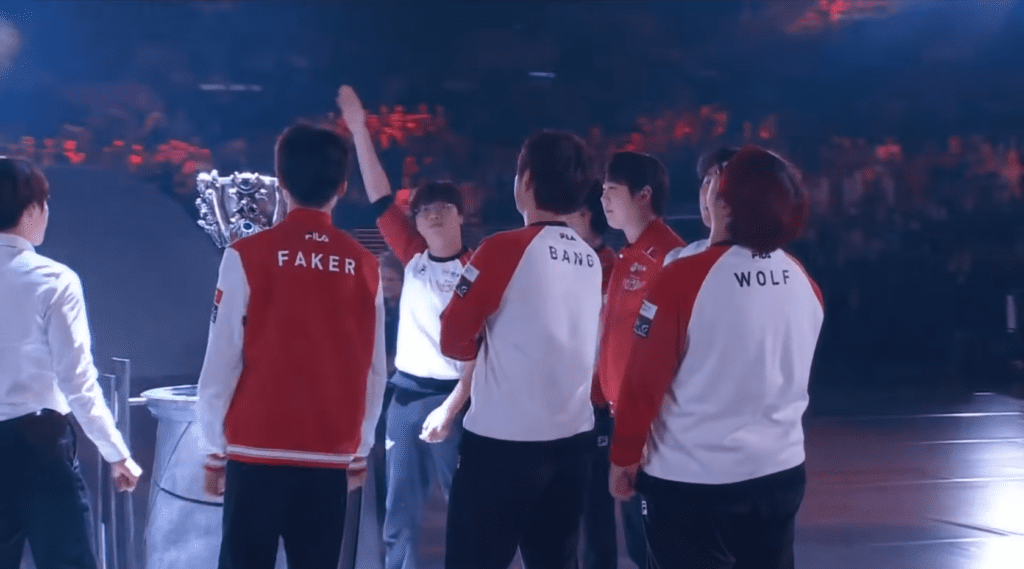 SK Telecom T1 is the most popular team in the League of Legends history. The organization is certainly the most successful one, with 3 world championship titles under its name. And everyone agrees that they have been the most dominant team that has ever played the game!
In 2013, SKT appeared on the international stage with the legendary roster of Impact, Bengi, Piglet, PoohManDo, and their rookie Faker. Fans of LoL might remember his stunning performance during the tournament, where he destroyed every single player and set the skill gap between him and everyone else much higher. After the event, no person in the esports worlds was ignorant of his name!
In 2014, SKT made a slip and didn't qualify for that year's Worlds event. However, they came back in 2015 and 2016 and won the championship consecutively, becoming the first team that has done it 3 times. But, their performance in 2023 wasn't good enough to get to Worlds 2023.
In 2014, SKT made a slip and didn't qualify for that year's Worlds event. However, they came back in 2015 and 2016 and won the championship consecutively, becoming the first team that has done it 3 times. But, their performance in 2023 wasn't good enough to get to Worlds 2023.
If you want to see more action check out our article on where to watch all the LoL you can handle!