Any CSGO player knows that those with the rarest CSGO knife skins can flex on everyone else. For instance, when you wear CSGO gloves, all players in the game will instantly know that you're serious about this game.
For some, it can be fun to swap the default skins of weapons for whatever skins they unpack. But for others, they're on the hunt for the rarest of them all.
In that case, are you wondering what the rarest CSGO knife is? Then read on, as we'll show you which one it is, as well as some other rare knives you should consider.
Karambit Case Hardened Blue Gem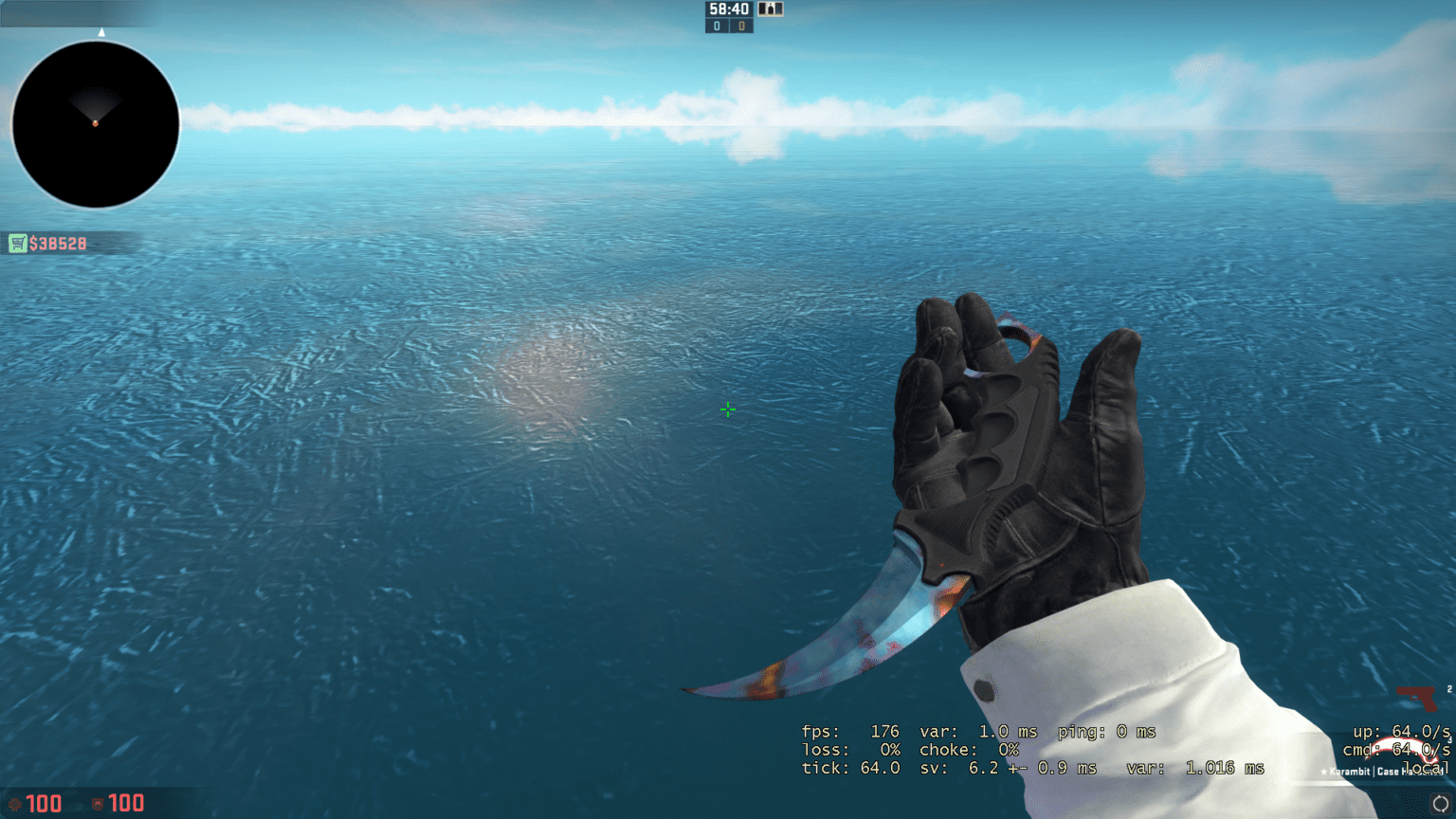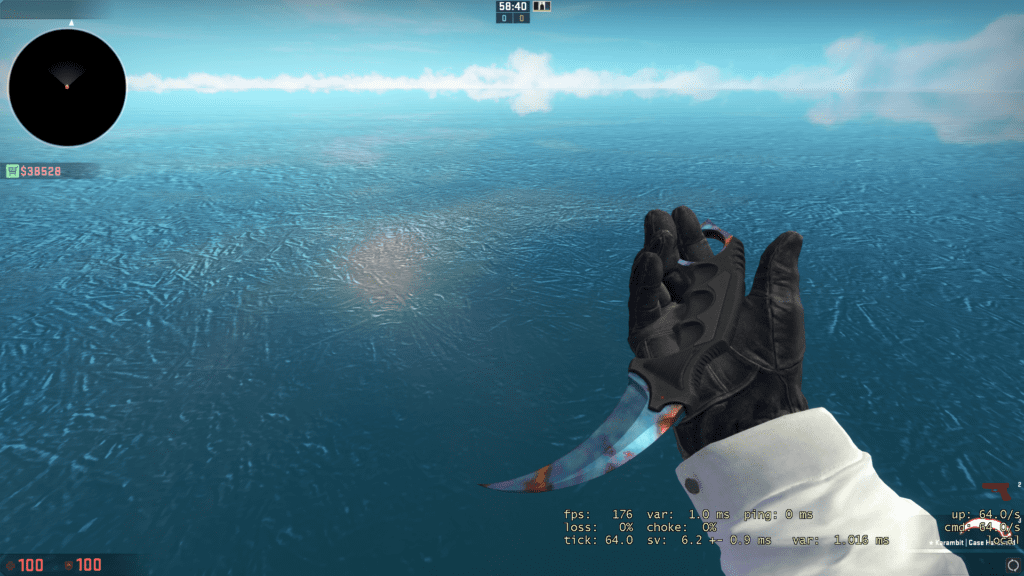 By far, the rarest knife in CSGO is the Karambit. However, combine the type of knife with the rarest CSGO knife skin, and you'll get something that's absolutely legendary. In this case, it's the Karambit Case Hardened Blue Gem.
CSGO players will know that Case Hardened skins are extremely rare. Not only that, but each weapon that has a Case Hardened skin will be quite unique since the hues are different for each one. And on that note, it's super-rare for the knife to be completely blue, as in the Blue Gem's case.
So if you unpack a Karambit Case Hardened Blue Gem, you better sit down before you hear how much this knife (Factory New) could fetch you. In theory, you could sell it for around $50,000, on websites like igitems!
Of course, you could always keep it for yourself. Just imagine jumping into a ranked match and showing these knives off. That's definitely going to intimidate the enemy team!
StatTrak M9 Bayonet Crimson Web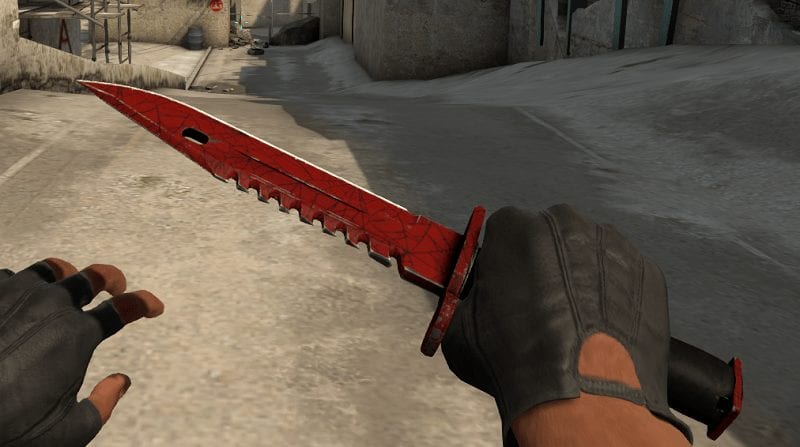 In general, the Crimson Web skin is highly sought after. As the name implies, it gives weapons a cool red color. The M9 Bayonet is also a very popular knife, and typically, any weapon with StatTrak will be rarer and therefore, boost the prices.
Put together all the above factors, and you've got the makings for a knife that CSGO gamers lust after. This is especially true when you take a closer look at the M9 Bayonet's design.
For example, while the blade is a crimson red, the handle is black. Plus, the blade has a black spider web design, which adds even more to the aesthetics, especially since each knife has its own unique distribution of the pattern.
While pretty rare, the StatTrak M9 Bayonet Crimson Web won't cost as much as the Karambit Case Hardened Blue Gem. Factory New, this knife will probably cost over $3,500. So if you have no patience and have some extra cash to throw around, this knife can be a pretty solid choice.
StatTrak Karambit Crimson Web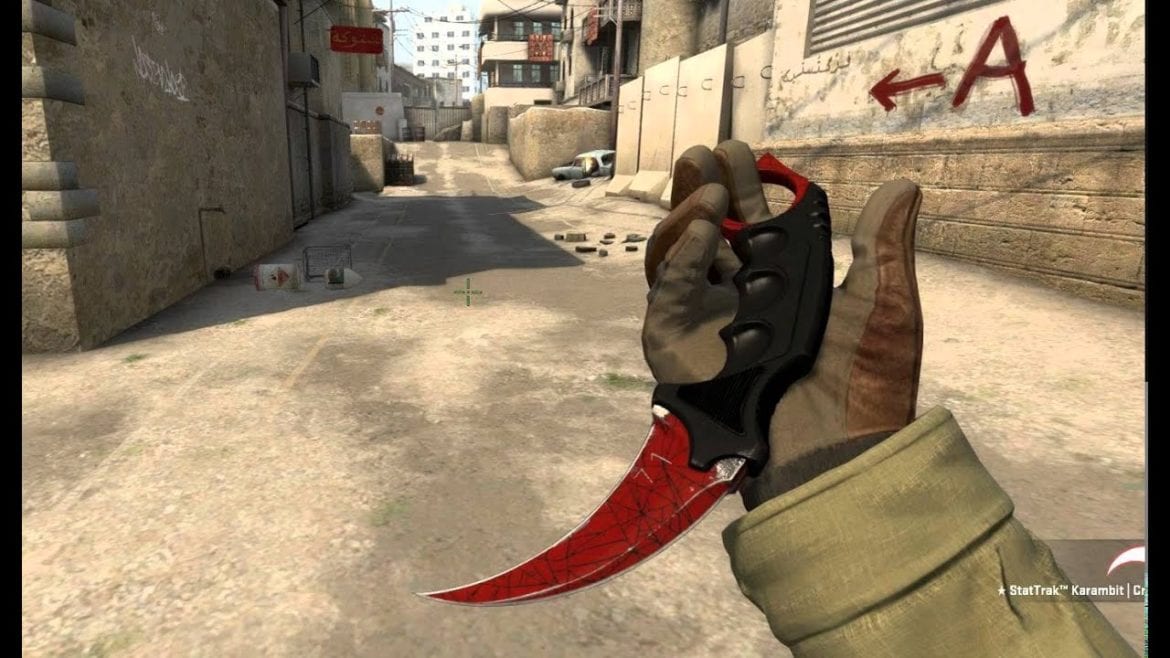 This knife pretty much combines everything we talked about above: StatTrak, Karambit, and Crimson Web. Just seeing these 3 factors alone should already suggest to you how rare this knife is!
Again, this knife has a black handle and a red blade, with unique black spider web patterns on each Karambit. Add on the StatTrak, and this bumps up the knife's value.
If you unpack these knives, you might be able to sell them (Factory New) for $10,000. Otherwise, you can always keep them for yourself to show off in your games.
StatTrak Karambit Fade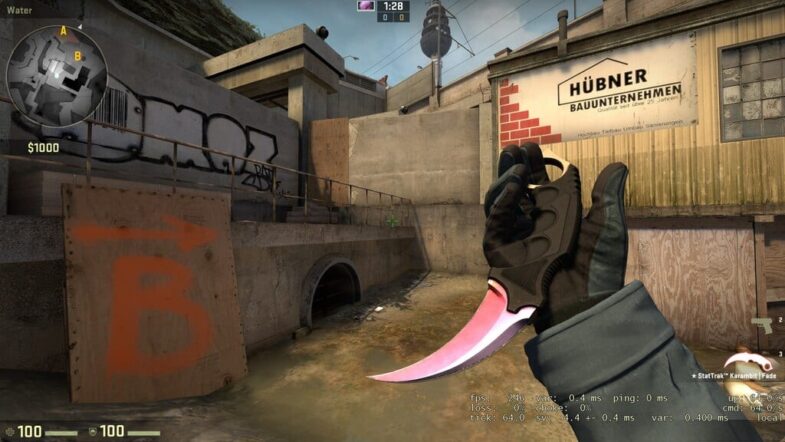 Let's say you're in love with Karambit knives. But you don't have the patience to try and unpack one, nor do you have that much disposable income. Then the StatTrak Karambit Fade is something to consider.
This is still a rare knife, but not so scarce that you have to pay tens of thousands of dollars to buy. This knife is valued at around $2,000 (Factory New), so it's not too shabby.
This Karambit has a beautiful blade that has both chrome and transparent paints on it. As a result, it gives off a reddish glint whenever you're using it.
Butterfly Knife Marble Fade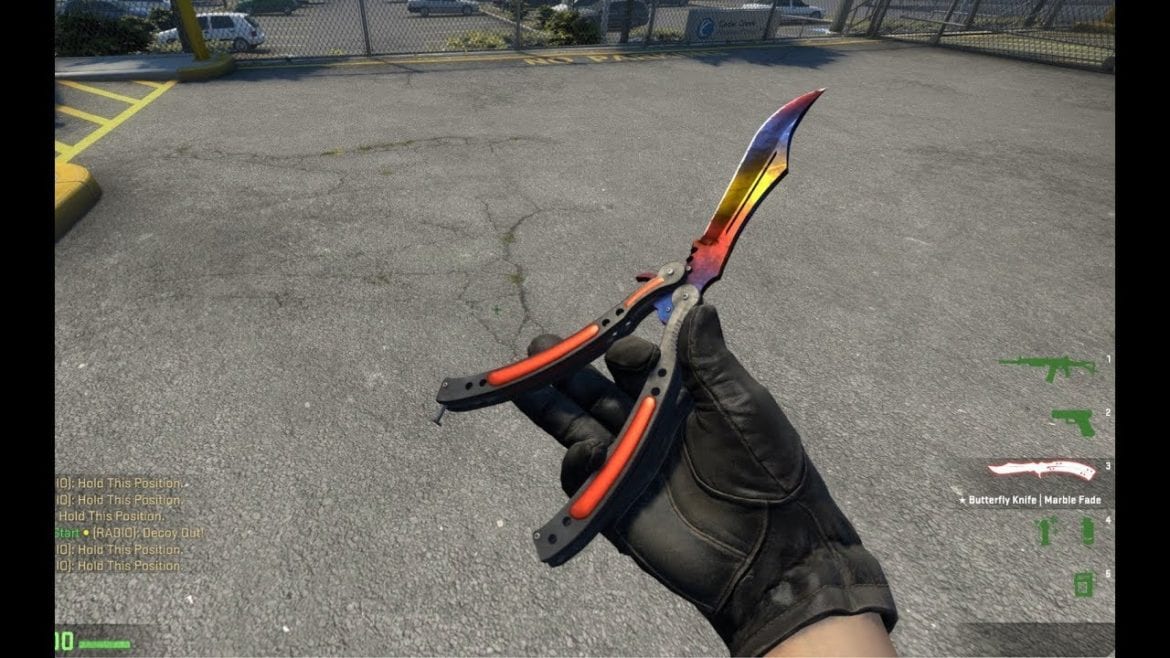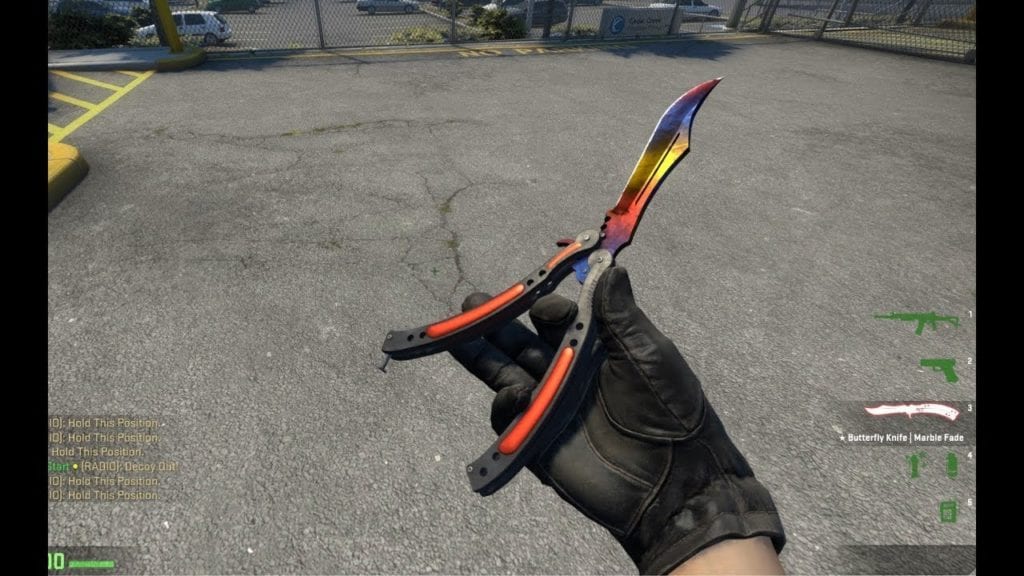 Maybe you're not a huge fan of Karambits or M9 Bayonets. Then you can't go wrong with a butterfly knife. While it has a simpler, more toned-down look (especially when compared to the Karambit), it's still quite a striking knife.
The Marble Fade is one of the best CSGO knife skins there are. The rarest knives will have an equal blend of red, blue, and yellow hues, making it one of the most colorful knives in CSGO. Like most other knives, this one has a black grip.
The Butterfly Knife Marble Fade (Factory New) is worth around $1,000. And of course, the better the blend of colors, the higher the knife will be worth. If you opt for StatTrak, or unpack one with StatTrak, you'll also have a rarer (and therefore, more valuable) knife.
M9 Bayonet Lore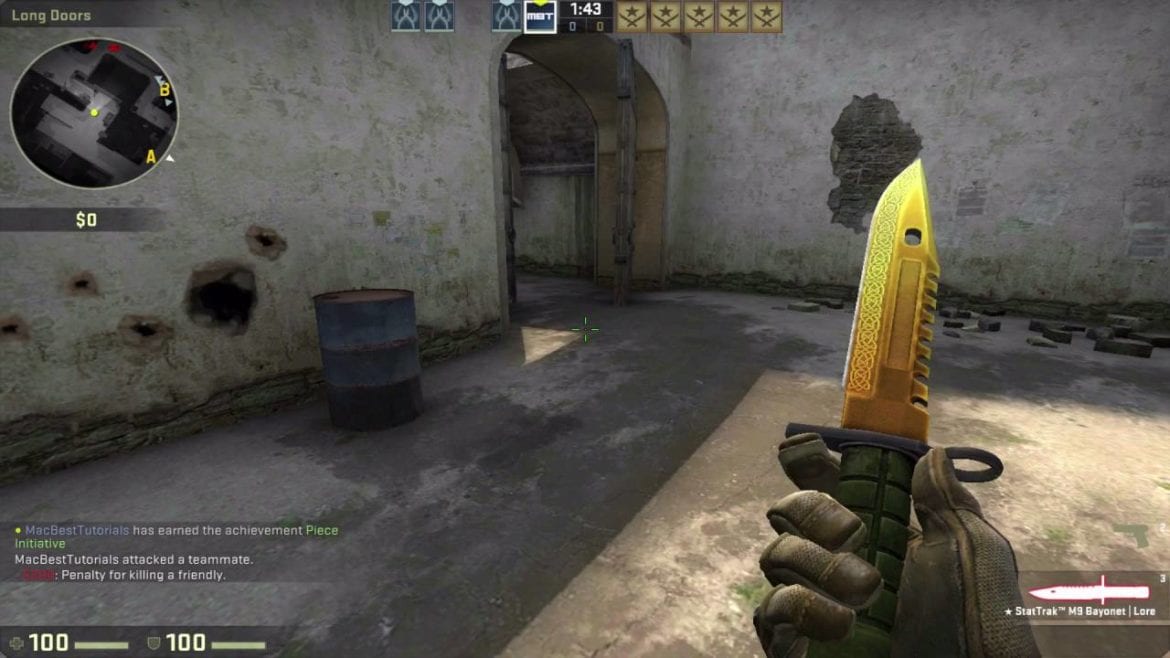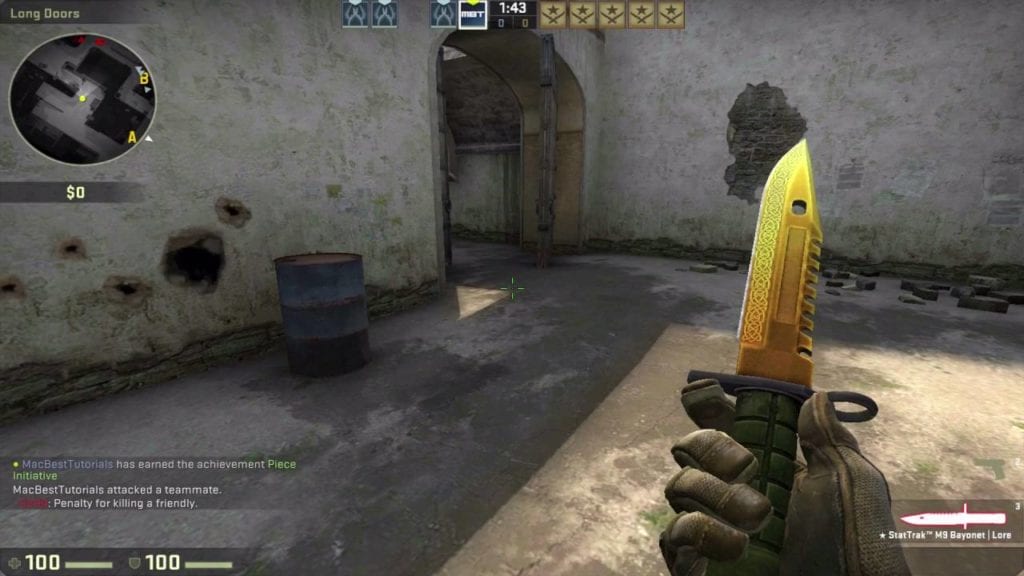 Maybe you're not interested in those ultra-flashy knife skins. If so, then get yourself an M9 Bayonet Lore.
This knife has a black handle but the blade is a beautiful gold. This makes it a tastful but still eye-catching knife to have in-game.
The M9 Bayonet Lore (Factory New) is valued at around $1,500. And like with the other knives, you can always get ones with StatTrak for a little extra.
Get Yourself the Rarest CSGO Knife
Now you know that the Karambit Case Hardened Blue Gem is the rarest CSGO knife around. However, if you don't want to spend tens of thousands of dollars getting a Factory New knife, then you have some other choices for CSGO knives, thanks to this article.
While owning the best CSGO knives won't up your gameplay, it can certainly give you bragging rights. And perhaps it'll even motivate you to hone your skills even more so you can get more knife kills. And when you do get those sweet knife kills, they'll be all the more enjoyable when you're looking at that rare weapon in hand!
Want to read more about this game? Then check out this article on the top 10 CSGO weapons.